I've been skiing all my life, so I can ski just about any trail in any condition and have fun. This makes it hard for me to be objective when reviewing a mountain and resort. But I have a little thing I call the "Luck test". See, I have these friends, Ben and Susan Luck who picked up skiing as adults. They started about 7 or 8 years ago when their kids were about 6 years old because they wanted a family activity they could all enjoy. And they chose skiing.
 
In visiting Northstar California Resort last winter (and being hosted by the resort for this review), I applied the Luck test to my experience. How would Ben and Susan and their kids enjoy their visit if they were to come? I have no doubt they'd love it. If they asked me, I'd strongly recommend they visit. Here's why…
 
The skiing at Northstar is very family friendly with a nice amount of blue intermediate runs for everyone to enjoy. The Tahoe Zephyr Express delivers you to a variety of choices. Head down Drifter to the Backside, take Comstock lift up to the top, or cruise back down to the bottom of Zephyr again. Either way, the family can ski together, and for me, there are many ways to catch a black diamond run for some turns and then connect back with the fam before getting back onto the lift. A favorite was to ski down East Ridge run together (with views of Lake Tahoe), and I'd take a "shortcut" on The Chute, and we'd all meet up on SkidTrail for the rest of the run.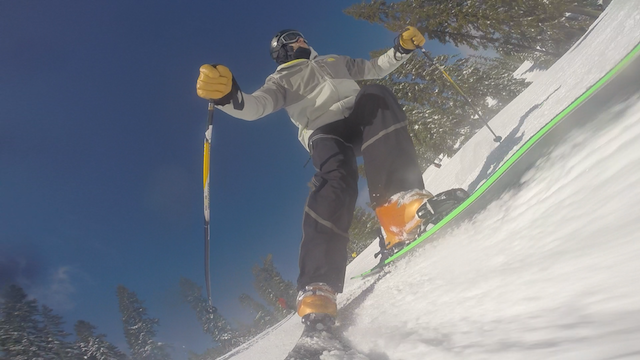 We stayed at the Ritz Carlton Lake Tahoe and had the exact experience you want at a ski property. First and foremost, the Ritz is slopeside. Ski in, ski out, right to the ski valet waiting to take your skis and boots. The hotel has the "pack of kids in PJ's" vibe that we love. The kind of place where kids meet and form little groups that run around the hotel, often in their PJ's for movie night. Ben and Susan's kids would fit right in.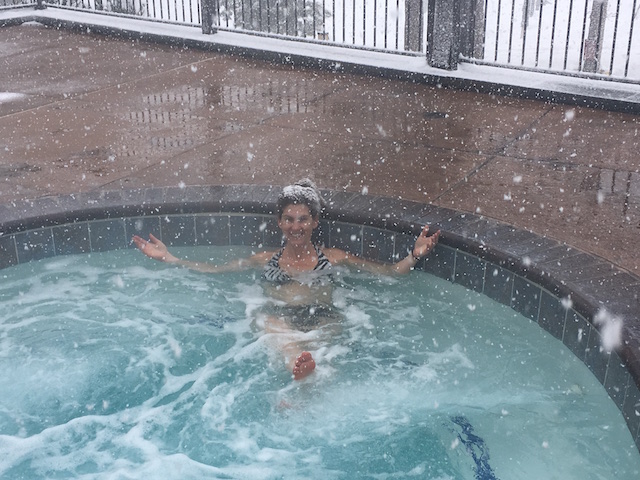 And the Lucks and their kids would be quite comfortable in their room. With suites that can easily fit the entire family, there's enough room to spread out. The kitchen area is always a great option, even it if it's just to serve and eat take-out pizza.
 
For a bit more refined dining, they could leave the kids in the room and head to Manzanita. Simple yet elegant, warm yet refined, are some of the characteristics of this creative dining experience. We went surf and turf for our meal…well I went turf and Joyce went surf, with the short ribs and halibut respectively. Both dishes were excellent examples of classic, clean, and tasty.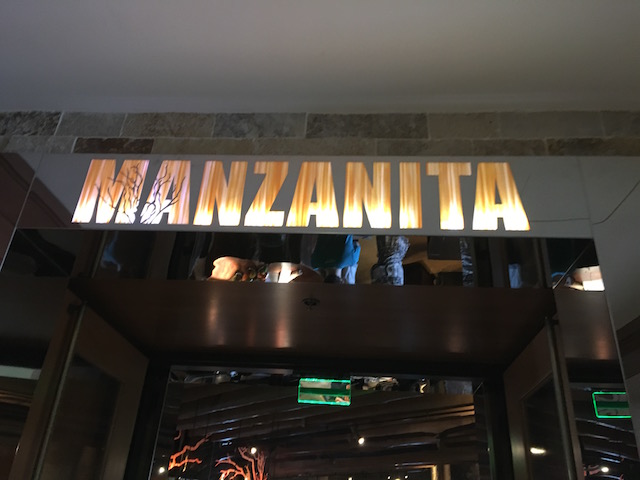 With all the family fun we do, we are no strangers to s'mores…however The Ritz takes them to a new level with Marshmology. Each day the team brings out homemade marshmallows, often with unique flavors like coconut, caramel apple and of course, pumpkin spice. These treats are served along with graham crackers and chocolate to make s'mores that are above and beyond. I would let the Lucks know to get there early as there's often a line.
 
Like many of us, Ben and Susan have shared that they don't get as much "date time" as they'd like. So while at the Ritz, I'd suggest they try the couples massage at the Spa. After a day of skiing, there's nothing like a massage and sharing it makes it even better.
I mentioned Ben and Susan are a skiing family, but one of their kids has said they wanted to try snowboarding (or as I like to say "go over to the dark side"). Well so has my son, and I can't think of a better place to give it a try. Northstar has the only Burton Academy Snowboard School in the World. Both the facility and experience are designed to welcome new riders to the sport. I've often said that it takes three days to learn to snowboard, yet they had my son linking turns on the slopes on his very first afternoon. He was fortunate to have just one other boy in his lesson, but even on the busiest days, they limit the class size to just 4, ensuring personal attention for all. If the Lucks ever want to try their luck at snowboarding, this is the place.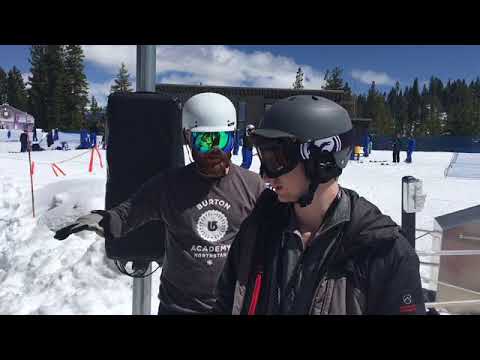 As I like to say, it takes work to have a good time and family travel is work. However, we found that flying into Reno airport was pretty easy. The drive to Northstar was less than an hour, and Reno is a manageable airport. We rented a car, and were able to visit Lake Tahoe and go into Truckee for dinner for a nice diversion. Having never been to Lake Tahoe, just checking it out was an experience, and I'd tell Ben and Susan to do the same.