Colorado is a goldmine of incredible indoor and outdoor adventures for families. Everything including historic sites, hikes, skiing, Arts, and more. Fort Collins offers all this, within the city or just a few miles out of town. 
Fort Collins offers up the Fort Collins Museum of Discovery where kids can spend hours exploring music and nature. The Farm at Lee Martinez Park is a great way to keep little ones entertained with all the pigs, goats, sheep, cows, horses, and horse rides. Fort Collins is also famous for its summer entertainment Downtown. New West Fest in August brings high-level performers out for a full weekend of entertainment. This event also has a carnival for the kids too. All ages will love this event.
Nearby is Greeley. Greeley holds a rich history of Colorado's farming heritage. There are several museums that pay tribute to the farm community and there is one special museum that focuses on the history of the railroad. The Colorado Model Railroad Museum offers an intricate display that covers the full length and width of a warehouse! Memorabilia from railroad cars and a scavenger hunt set up for various ages make this something the whole family will love. If you happen to be vacationing at the end of June, the Greeley Stampede is in full swing!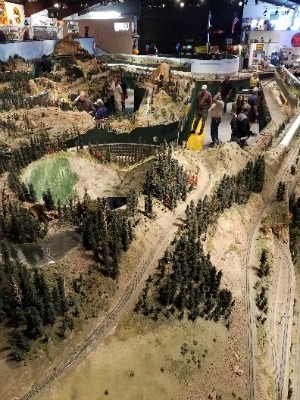 The Sweetheart City of Loveland is known around the country for its bronze sculptures. Loveland has two sculpture parks that are fantastic to tour. Benson Sculpture Garden is across from North Lake Park, which features a miniature railroad run by the Lions club from Memorial Day to Labor Day.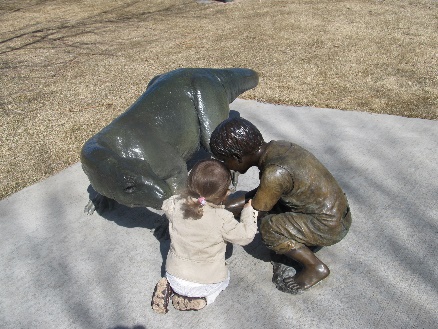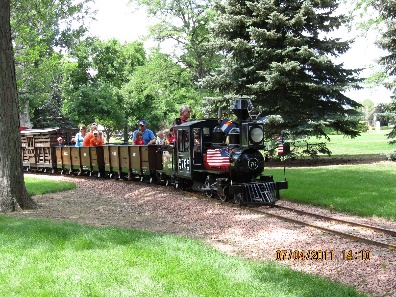 Have you heard of Estes Park? Who hasn't? It's a short trip from Fort Collins. Head up the Big Thompson Canyon to Estes Park! You don't need to pack a lunch if you don't want to since there are many restaurants available. Estes Park offers up some great events including the Scottish Irish Festival, Estes Park Elk Fest and the Rocky Mountain National Park offers programs and events for kids all year round. While you are visiting (in just an afternoon) your child could become a Junior Ranger! 
If you're up to it, drive over Trail Ridge Road. Get out and see the twisted trees and snow-capped mountains. Take your jacket if you venture out onto the mountain trails. Rocky Mountain Park has so much to do for all ages. Visit Holzwarth - Never Summer Ranch to experience what pioneer life was like in 1917. End your trip at Grand Lake and take a paddle boat tour or enjoy the Regatta held in August.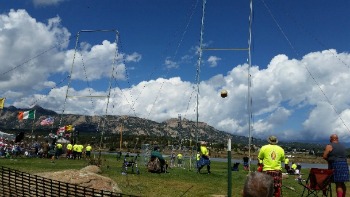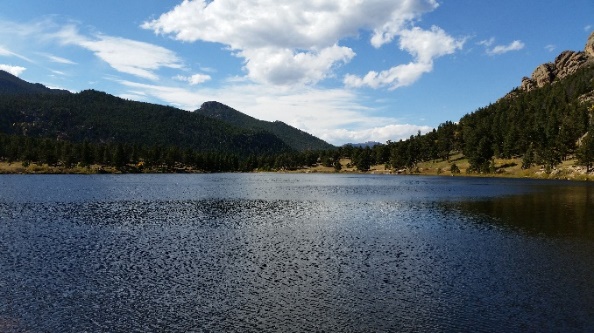 Another great day trip from Fort Collins is the Peak to Peak Scenic Byway. This drive is sure to please, especially during fall with the transformation of the aspen leaves from green to golden. 
If you are up to it, a trip to Golden has so much to do. Red Rocks Park is famous for its beautiful amphitheater, but you can also hike around the area. Right across the way from Red Rocks Park is Dinosaur Ridge. This is a small hike with two museum showing bones from various dinosaurs dug up from the area.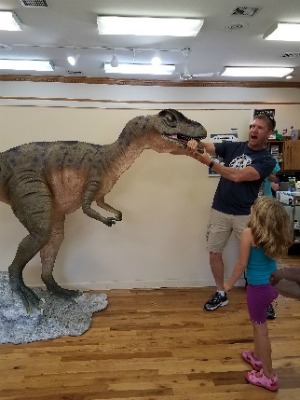 Head east to Keenesburg to see the Wild Animal Sanctuary where lions, tigers, bears, camels, ostriches, wolves, and more have been rescued. This sanctuary is located in a remote area, but offers refreshments. 
Wyoming is just a short drive away. Another great place for a picnic and hike is Vedauwoo. Our family tradition for the Fourth of July is to go to Vern's for breakfast, head to a fireworks stand in Wyoming, and then go to Vedauwoo for a picnic lunch and short hike. On our last adventure we saw a moose right off the trail.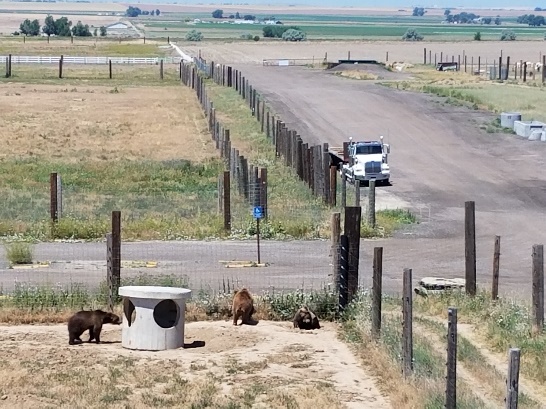 All photos by Melissa Shrader.