This giveaway is now closed.  Thank you to all who entered, and congratulations to our winner, Jaclyn W. from Mackinaw, IL!
The right gear and accessories can make all the difference for traveling moms. So we've rounded up 10 of our favorites and are giving them all away to one lucky reader! Read more about the products below and enter the giveaway HERE.
Ditch the overpriced water and plastic bottles.
We hate paying for overpriced water at the airport. Instead, we bring along the practical (and gorgeous) stainless steel Corkcicle Classic bottle and use a free fill station in the terminal. With a 16 oz capacity and the capability to keep drinks ice cold for up to 25 hours, they have you covered on even the longest travel days.
MSRP: $27.95 | Available at corkcicle.com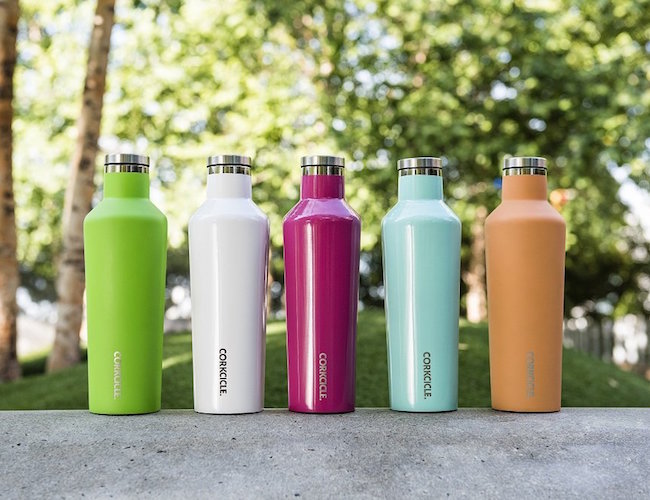 Take a (fashionable) mid-flight nap.
Who knew it was possible to comfortably rest on a plane and look cute at the same time? We love the Trtl Pillow, a travel pillow that looks like a scarf but provides all the support you need for a restful sleep.
MSRP: $29.95 | Available at thegrommet.com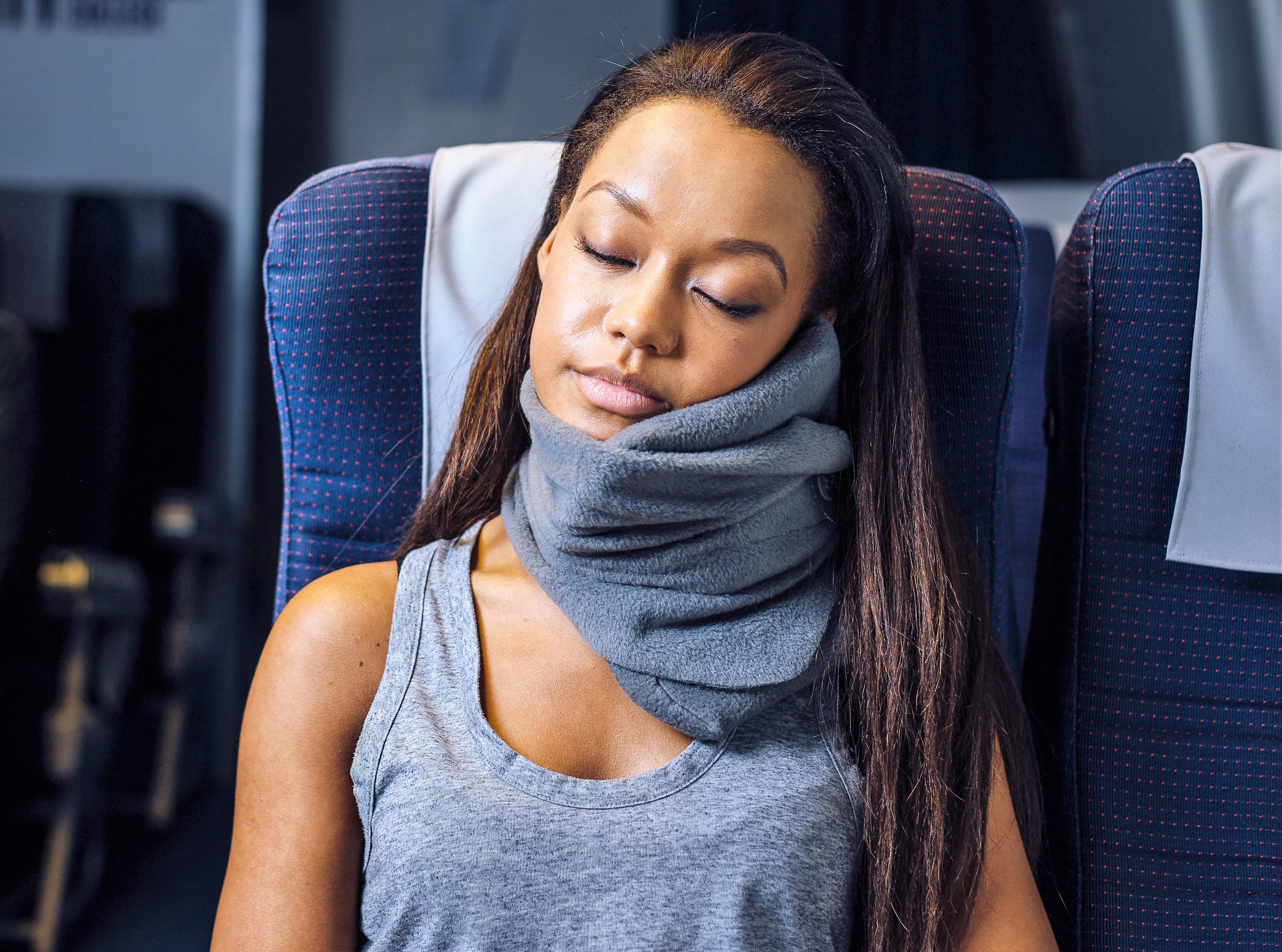 Lock up your valuables in a portable safe.
Heading to the pool or the beach? Don't forget the FlexSafe, a portable travel safe that will attach to almost any fixed object. It's packable, flexible and water-resistant -- everything you need to keep your valuables protected.
MSRP: $59.95 | Available at theaquavault.com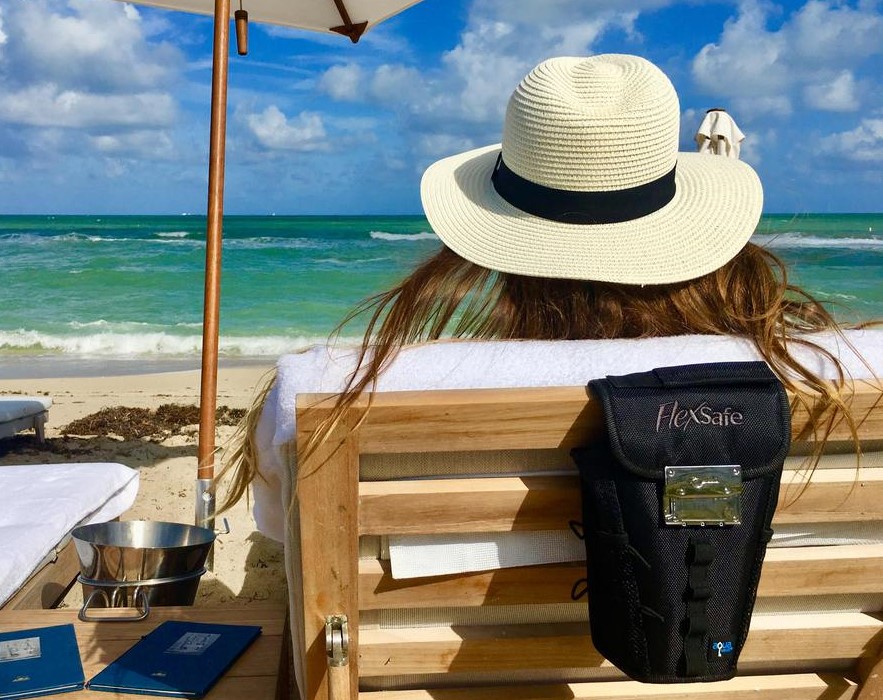 Haul your gear in a bag that's fabulous AND functional.
It's hard to feel chic when you're hustling kids, amiright? Destination Bags to the rescue! We love their sleek and sophisticated Weekender toiletry bag with crystal-clusters, 3 expandable storage sections and a built-in (gold plated!) hanger.
MSRP: $150.00 | Available at destinationbags.com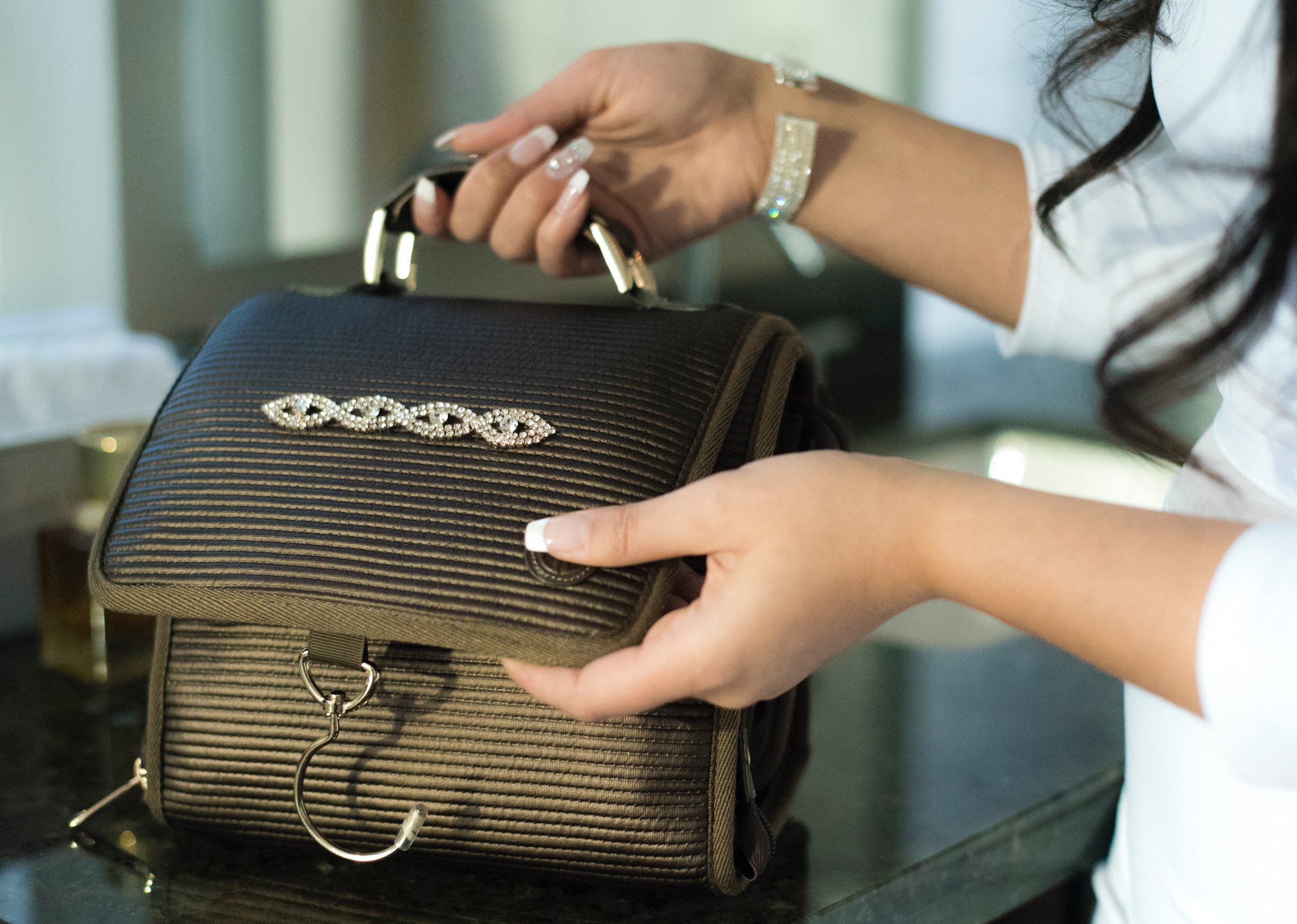 Find your Zen at 39,000 feet.
We love the ZenBand, a soft and stylish lavender-infused headband that helps us travel more comfortably. The removable, flat, lightweight speakers and the perfect headphones for napping or relaxing on a plane, and the band can also be pulled down and used as an eye-mask to keep out light.
MSRP: $25.99 | Available at bloomingwellness.com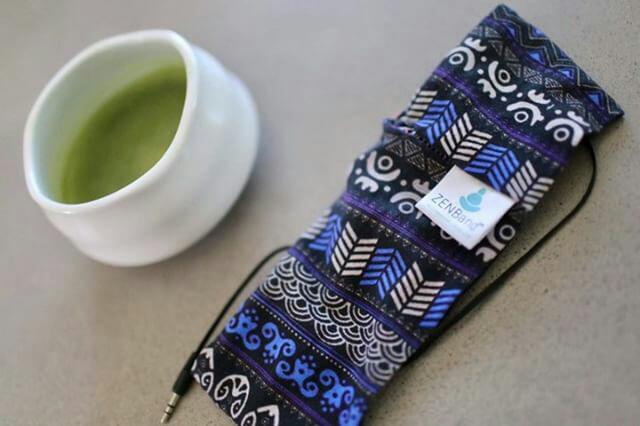 Crank up the tunes.
Bluetooth over-ear headphones for under $50? Yes please. Altec Lansing's Evolution 2 headphones deliver great sound, comfortable padding and 12 hours of battery life. Enough to get you from New York to California. And back. Going further? No problem, they work wired as well. And when you get off the plane and want to phone home, the built-in mic's got you covered.
MSRP: $49.99 | Available at alteclansing.com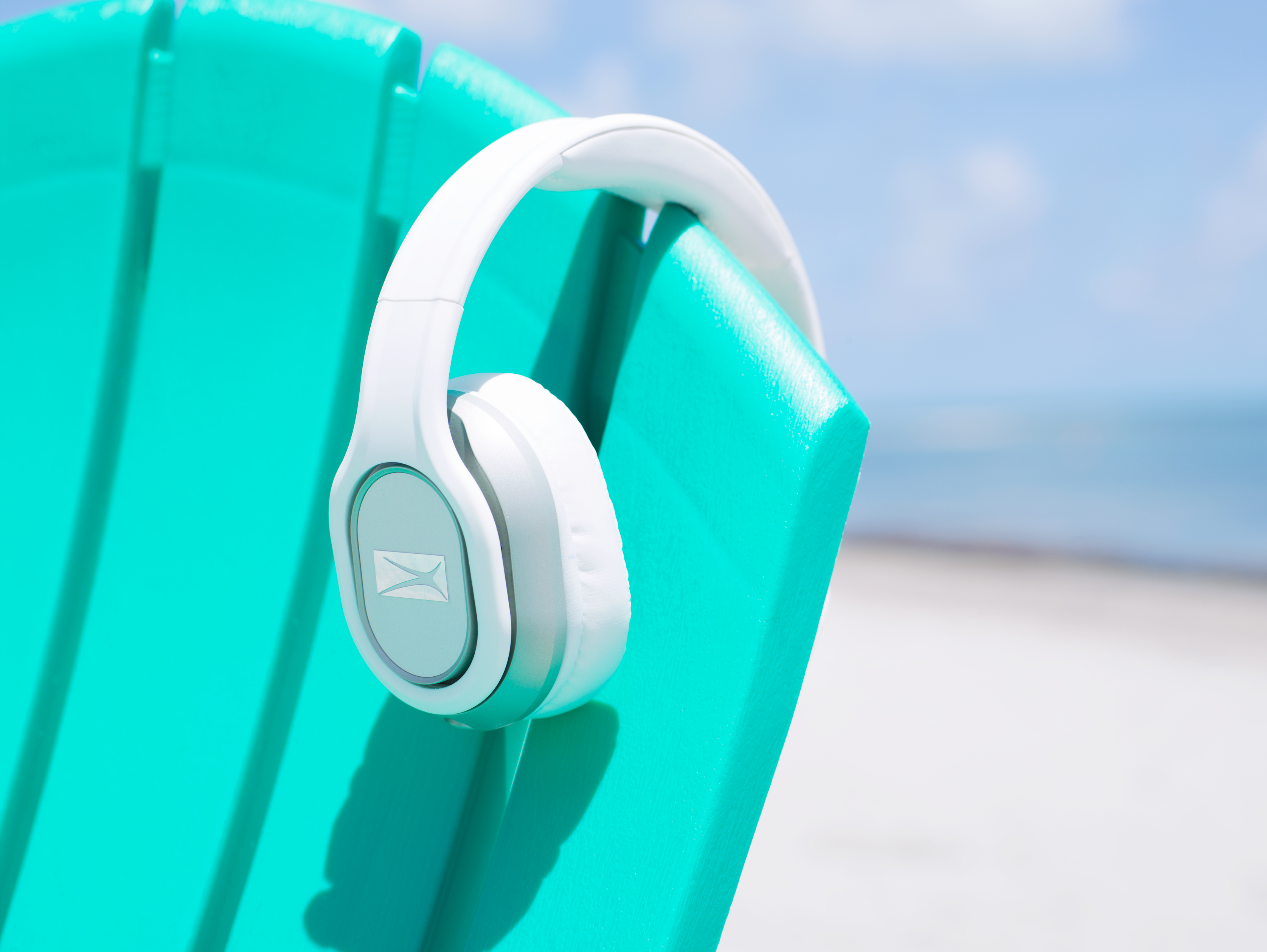 Enjoy the journey.
Arrive at your destination rested and relaxed with the Paris Luxury Travel Set from HappyLuxe, including three multi-functional travel essentials. Cozy up with the soft and luxurious Wayfarer Wrap while the Odyssey Travel Pillow gently cushions your head and the Escape Sleeping Mask blocks out the light and other distractions.
MSRP: $80.00 | Available at happyluxe.com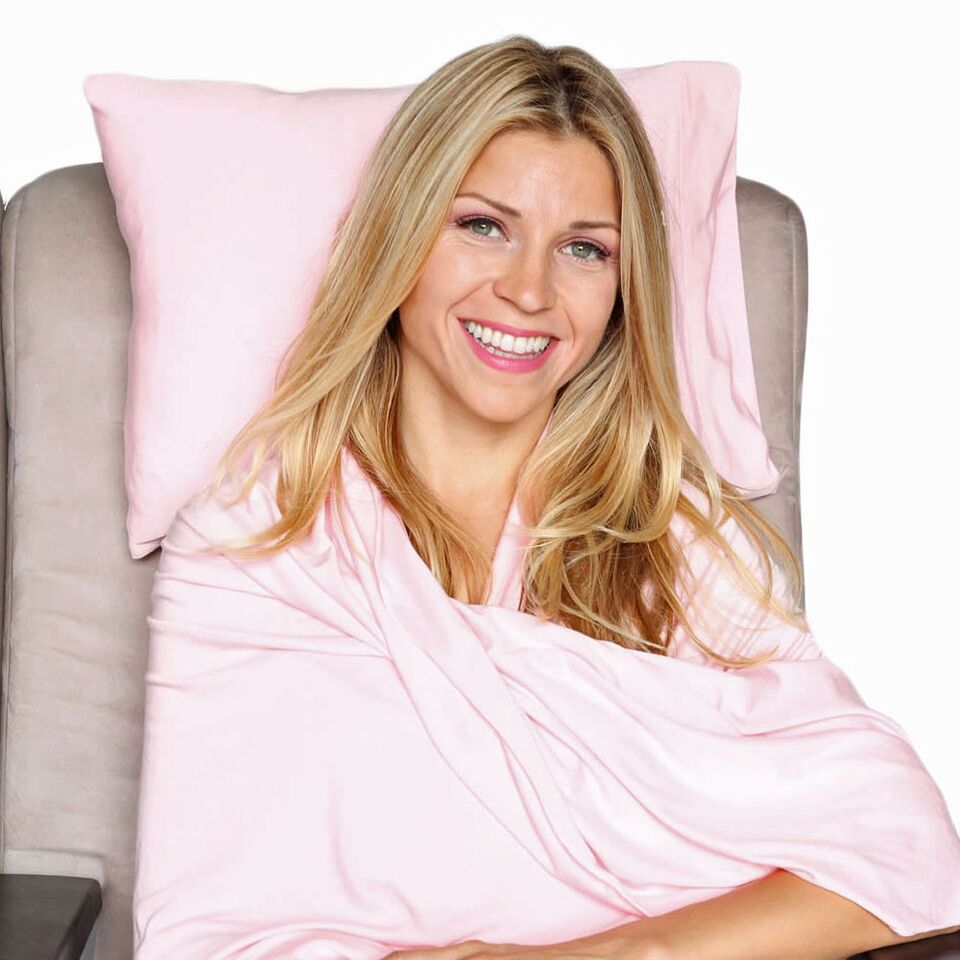 Say goodbye to baggage fees.
We have a new favorite travel companion! The Samsonite Spinner Underseater with USB Port is designed with multiple zippered interior and exterior pockets, a sleeve for your laptop and an integrated charging port that allows easy access to personal portable chargers. Even better? It's small enough to be considered your in-flight personal item and designed to fit under an airplane seat.  Choose your favorite color at eBags, one of our favorite sites for backpacks and luggage.
MSRP: $109.99 | Available exclusively at ebags.com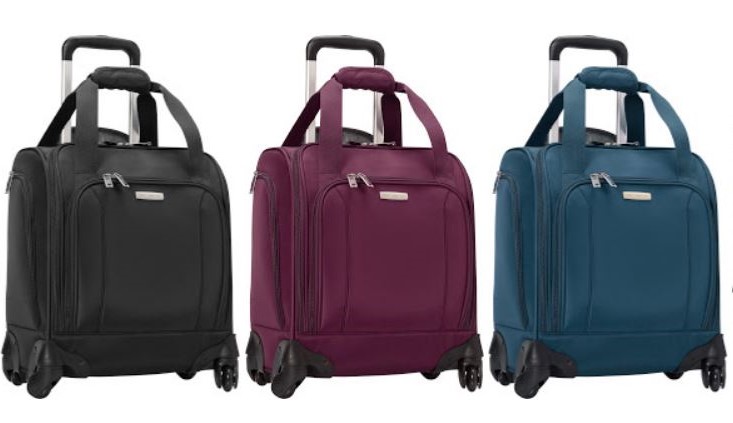 Sleep peacefully.
It's hard to get a good night's rest when unfamiliar sounds pierce your dreams. Sharper Image to the rescue! Their Digital Tranquility Sound Soother features 12 restful sound recordings with auto shutoff and a gradual volume decrease. Plus, it's small enough to toss in your overnight bag. Beauty sleep, here we come!
MSRP: $29.99 | Available at target.com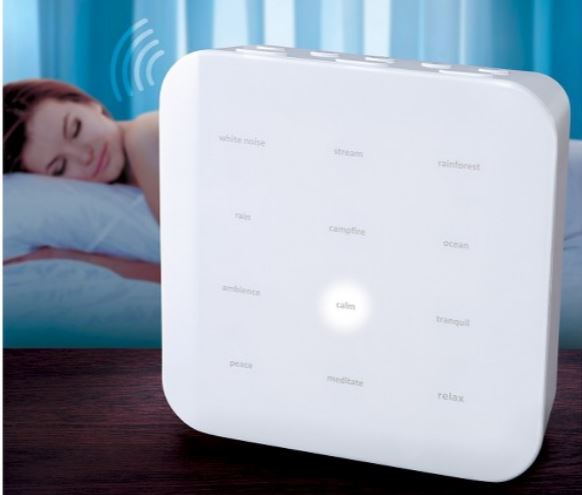 Pack smart.
When you're packing for an entire family, the suitcases can quickly become an overwhelming mess. Our solution? A TravelWise 5 Piece Packing Cube System. The set includes 5 durable pieces (1 small, 2 medium and 2 large cubes), each with an open mesh design that makes it easy to find exactly what you're looking for.
MSRP: $49.95 | Available at eatsmartproducts.com