I was sitting in the lobby of the Osprey at Beaver Creek working. It was early in the morning and I had my laptop and coffee perched on a small table. There was a fire in the fireplace and snow was falling just outside the window. I grabbed my phone, snapped a few pictures and texted them to my husband. "I want our house to look like this," the text read.

The best hotels make you feel like you want to move in. They are like home, but better. Lots better. Warm and inviting and comfortable. Elegant but not pretentious. Chic but not stuffy. Getting this vibe exactly right is even more important for ski area properties because no matter how luxurious or upscale or elegant, you will find guests lounging around in long johns and rocking serious helmet hair.

Here are five of our fav crush-worthy, I-wish-I-lived-here, skier-friendly, boutique hotels.

Sebastian, Vail, CO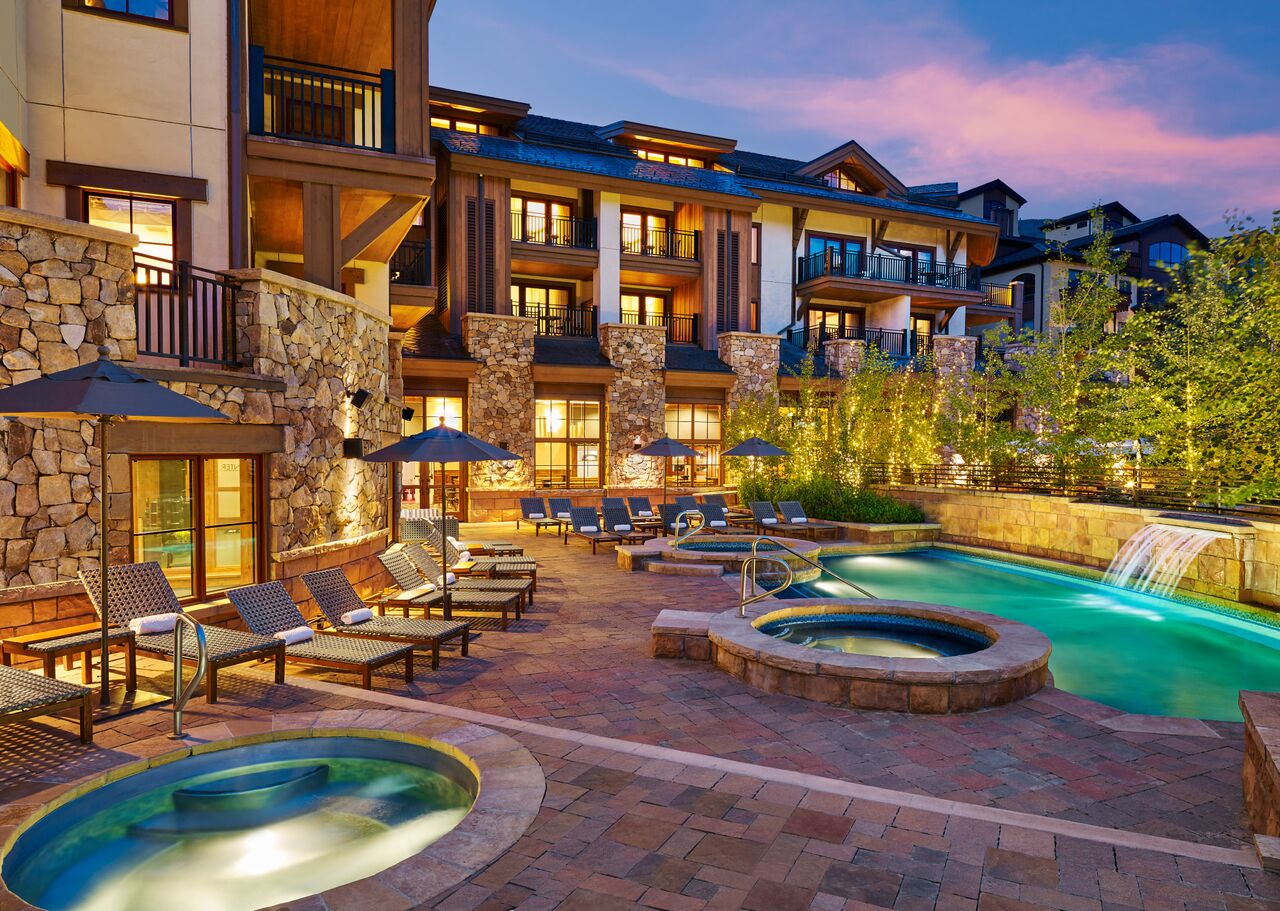 A Macaroni Kid favorite, the Sebastian Vail is what every hotel should be. Beautiful, warm, and inviting. A place you don't just want to visit, the Sebastian Vail is a place you'd like to live. In the heart of Vail Village, a short stroll brings you to the Sebastian's own Basecamp at the foot of the Gondola One where skis, warm boots and hot coffee await. While we love the Frost Bar for après ski, the walls adorned with artwork, miraculous comfortable beds, dedicated kids room, and a great gym, it is the Sebastian team that moves this property to the top of our list.
Osprey at Beaver Creek, CO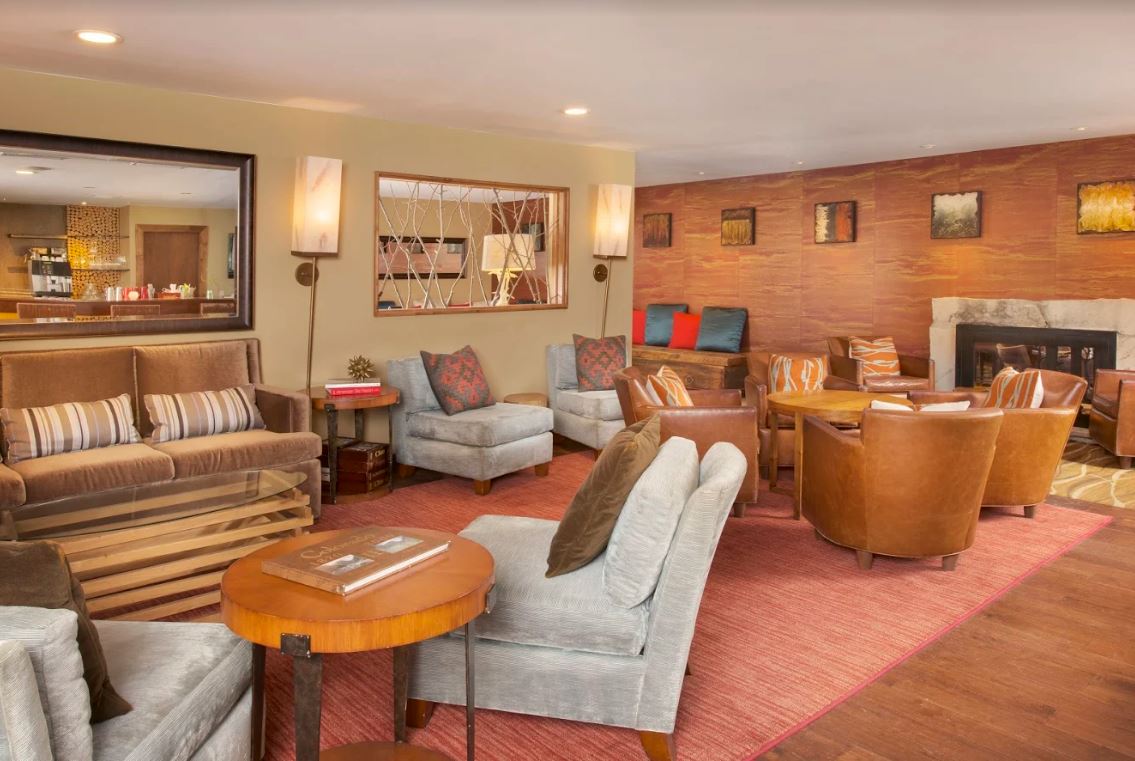 Aside from the lobby that I want to replicate in my home and the great service you expect from a RockResort, the doors of the Osprey at Beaver Creek are as close to a ski lift as any property we've ever visited. I suppose it might be possible to have a ski lift come into the hotel lobby, but short of that, I don't think it is possible to get any closer -- you literally walk outside of the hotel door and onto the Strawberry Park express. Add a gorgeous bar, yummy cocktails and the option of a family-friendly, condo style room with double bunk beds and the Osprey at Beaver Creek gets top marks from us.


Armangani, Jackson, WY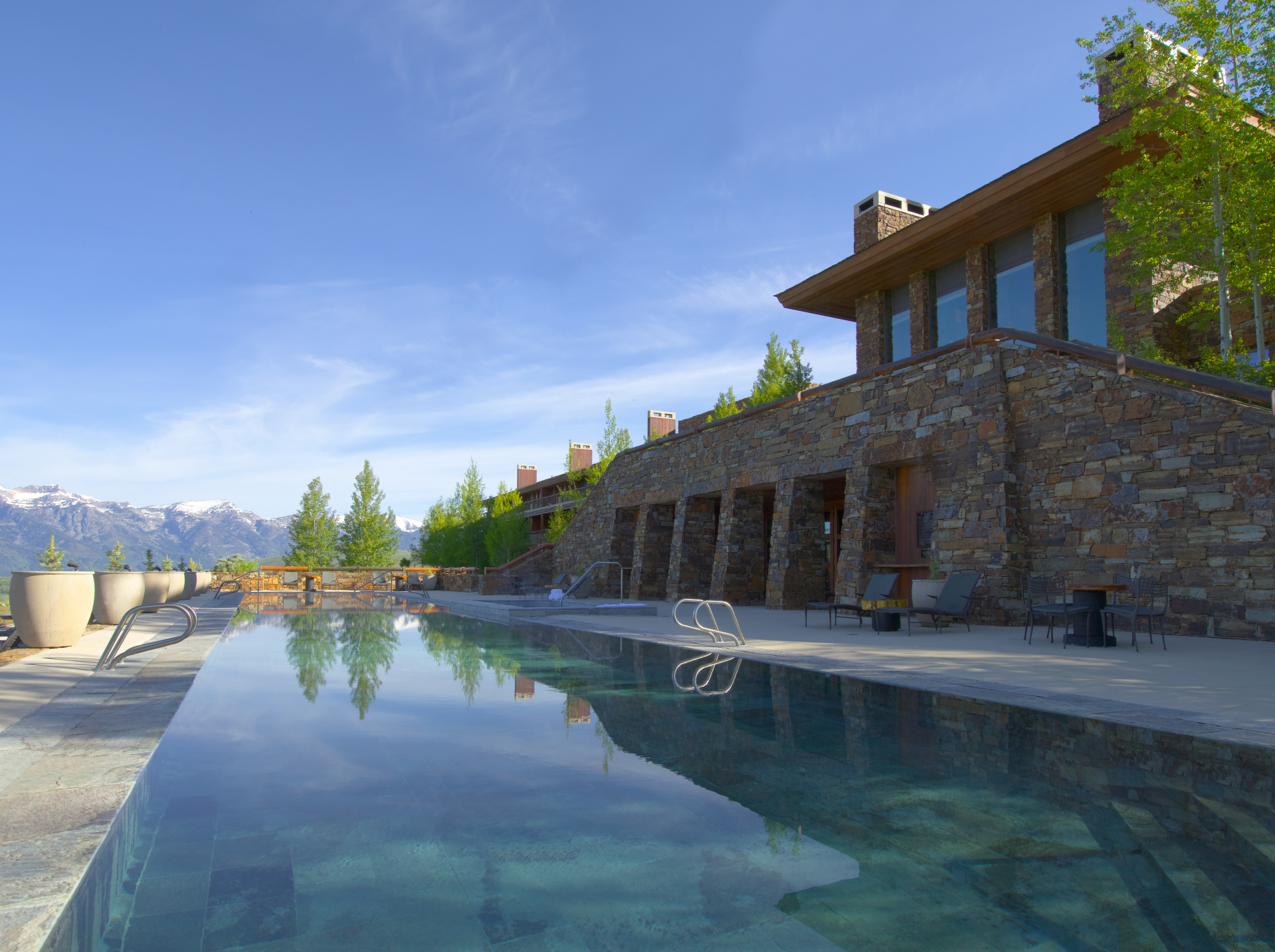 Those who know the Aman brand know how very, very special these properties are. And for those who don't and who ski, well, pack your bags and head to Amangani in Jackson. Perched on a hillside, with views that make you want to sit on the ample deck and drink it all in, Amangani exudes comfortable elegance of the highest level. Everything here is warm and welcoming and elegant. But, as with all of the very best destinations, it is the commitment to excellence and the personal service delivered by the team that transforms a property from excellent to extraordinary. No detail is too small and no level of service is too high for the Amangani team. 

Kimpton Taconic, Manchester, VT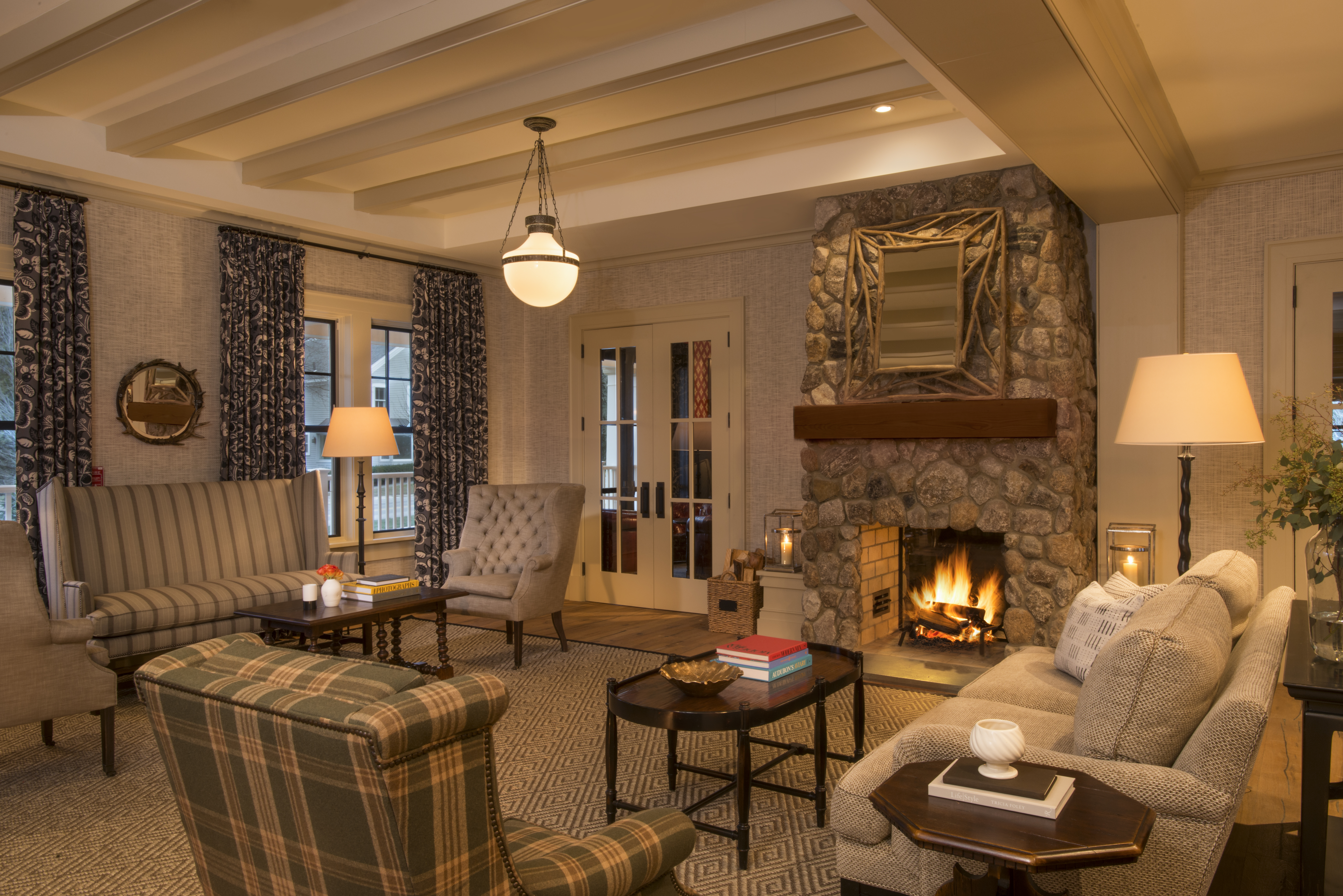 Everything about this newly refurbished hotel, now under the Kimpton flag, is lovely. From the warm welcome to the fireplace king rooms, Copper Grouse restaurant and inviting library, the Kimpton Taconic offers easy access to Bromley Mountain (10 miles away) Stratton Mountain (20 miles away) as well as to the Manchester outlets, snowshoeing, dog sledding and more winter fun and games.


One Ski Hill Place, Breckenridge, CO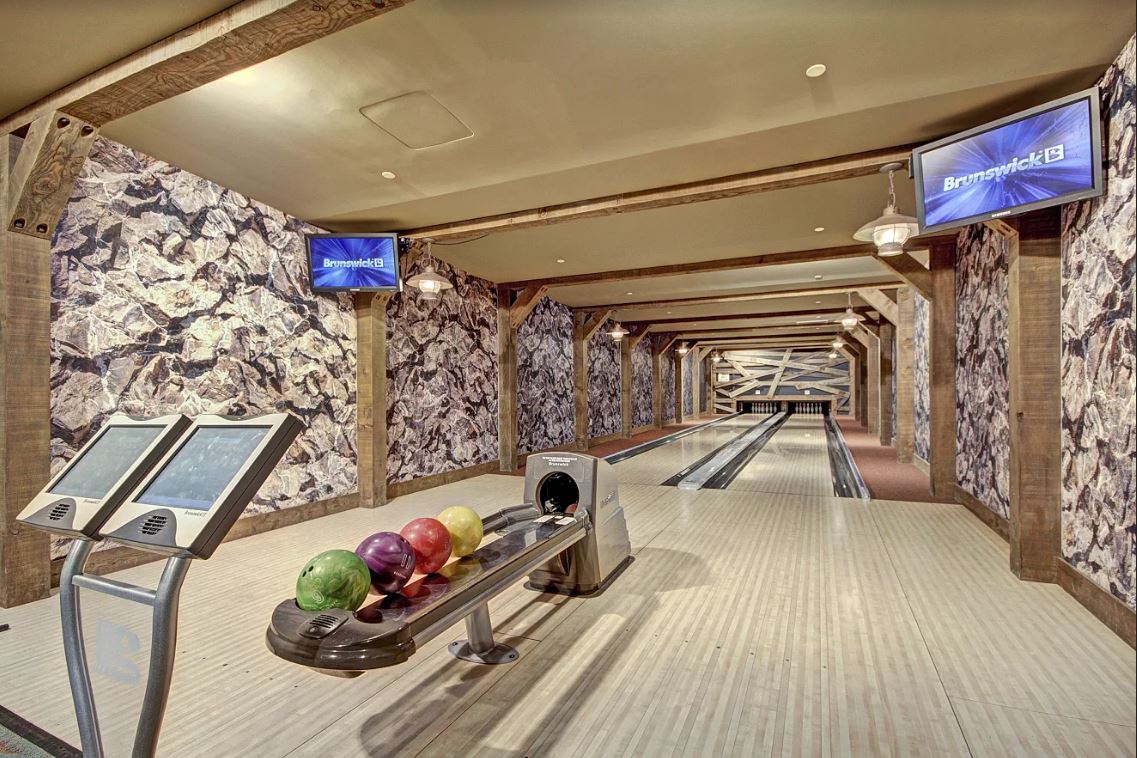 One winter night, about two years ago, I crawled into a perfect bed at One Ski Hill Place at the base of Breckenridge and thought "this was one of the dozen or so perfect days of my life." The weather and conditions had been good, but not great. Somehow, it didn't matter, the day was perfect. From the warm welcome and warm ski boots in the locker room and easy access to the lifts, to our apres ski swim, dinner in our perfectly-appointed suite and evening bowling at the on-property Mine Shaft bowling alley, it was a perfect family day at a perfect hotel.