When I first visited the website for Hotel El Ganzo in Los Cabos, Mexico, I was instantly intrigued. Billed as a cultural hotel, I knew it was more than your typical mom's getaway. Don't be fooled by that term. You may think that the term "mom's getaway" sounds selfish, but I don't. As a matter of fact, I have long welcomed the experience of getting away on my own and relish the chance to bond with other moms.
Besides, Hotel El Ganzo is actually geared towards adults, ages 18 and up, another reason that it's good for a moms-only trip. Plus, Los Cabos, situated on the glistening Sea of Cortez, is a very beautiful part of Mexico that demands a visit, and what could be better than enjoying it with a group of mom friends? Here's what you can expect from a visit.
Getting to El Ganzo
Hotel El Ganzo is located at the base of the Puerto Los Cabos Marina, 20 minutes from the San Jose del Cabo international airport and just five minutes away from the historic town of San Jose del Cabo. It's not an all-inclusive resort, but if you time your trip to travel off-season (basically anytime outside wintertime), the rates of the hotel are actually quite affordable. As for airfares, it might be worth taking a connection to lower the price.
Tapping into Your Creative Spirit
Usually, the goal of a hotel is to entertain guests and make them feel at home. El Ganzo does that, but it does so much more. It aims to inspire its guests to be creative and experience a certain level of transformation that can be achieved from not only relaxation but also through art, music, and food. Artists in residence are given free rein to produce works of art throughout the hotel. "The Underground" is the hotel's state-of-the-art recording studio found in the basement. If you're lucky, you may be visiting during a recording session or free concert on the rooftop. Music is heard everywhere throughout your stay and is meant to inspire and feed your soul.
Where to Rest Your Head
As a mom, my hotel room is always key to my overall getaway experience. I really tend to relish the rare quiet time to myself. Hotel El Ganzo was built in the shape of a pirate ship, so you literally step into your room like you are boarding a ship. Rooms are aesthetically pleasing with a modern and rustic vibe. The bedding is lush, and the bath toiletries, provided daily, are sourced locally. My room also included a rainfall shower, a mini bar stocked with complimentary water, room service, cable TV, evening turndown service with shortbread left on the bed nightly, bathrobes, and comfy slippers.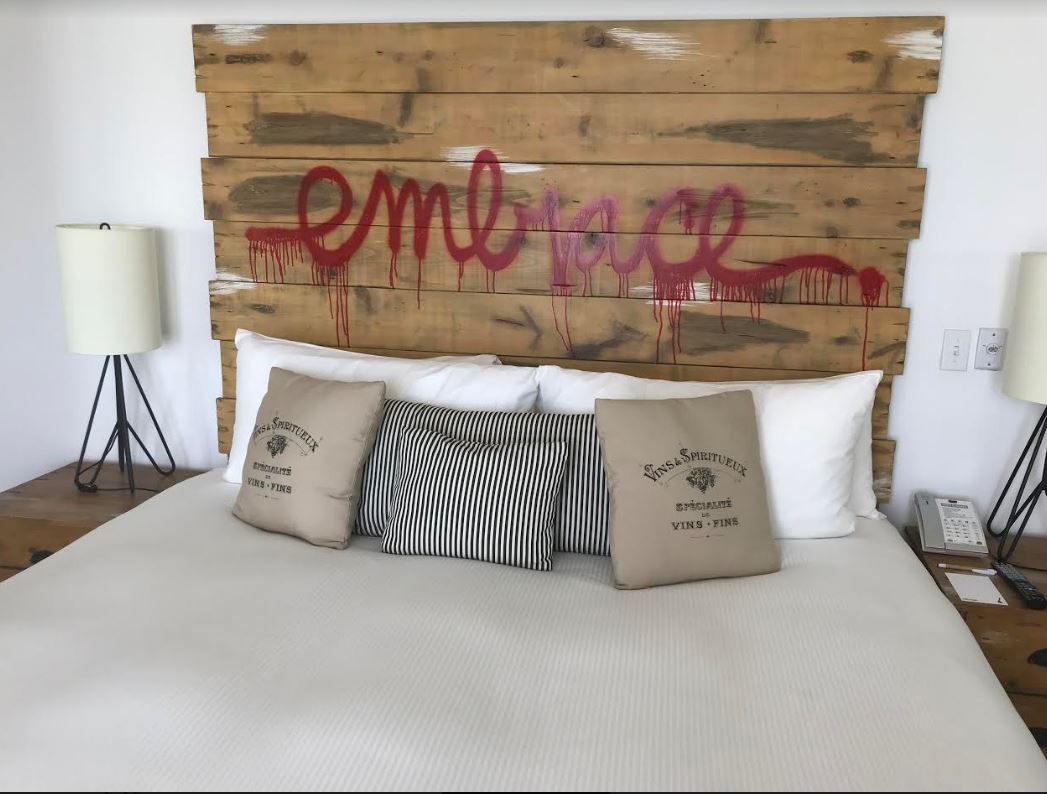 Bike Rides, Beach, an Infinity Pool & that Ahhhh…Spa
There are so many ways to bond with your fellow moms at Hotel El Ganzo. Bikes are available for visitors to get to the beach, which is on the other side of the small island. Pieces of art align the dirt road, and there is a sculpture garden near the beach to explore. Or you can take a two-minute boat ride to get there. The beach has covered chairs and towels, and seawater that is so, so warm for a breezy swim. El Ganzo also offers stand up paddle-boarding, sailing, and kayaking. The hotel's rooftop has an infinity pool, jacuzzi, and cabanas. You and your mom friends will spend hours upon hours up there, not wanting to ever leave.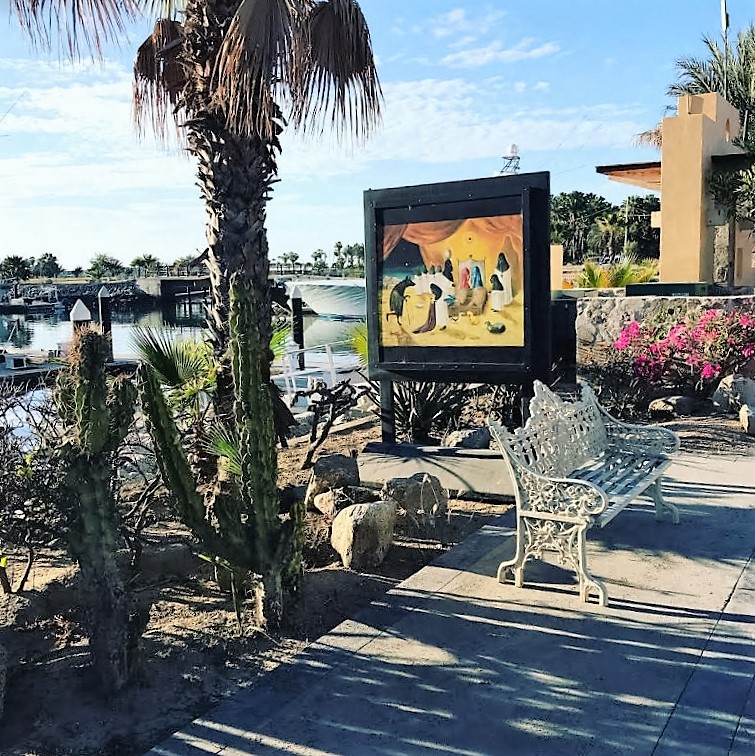 Hotel El Ganzo's spa is designed for rejuvenation of the body and soul and offers a variety of treatments for the most-exhausted mom. I experienced a Mayan Spa Experience, which was quite unlike any massage I've ever experienced. The scents of the natural creams and oils, as well as my hygienist's holistic approach, were truly transformative. Afterward, moms can head to the steam room and indoor jacuzzi for the finishing touch.
A Gastronomy Paradise
Moms will love not having to cook for anyone for a few days. The Gachoo Sushi Bar on the rooftop offers delicious sushi and ceviche. Over at the beach, two separate restaurants Ganzo de Playa Beach Club and Container also serve up high-quality fare near the sea. At night, have your meals at Ganzo Downstairs, a bistro style restaurant that uses local ingredients. The hotel's cocktails are sublime and deserve a special mention, as their mojitos and margaritas are out of this world. A fun experience in a mom's getaway can include a special Mexican-themed Mixology class on the rooftop.
#ChefResidency is an ongoing project at Hotel El Ganzo. The idea is to invite diverse and recognized Chefs to the hotel, get them inspired in the space and with local ingredients in order to offer guests an amazing culinary experience. I was lucky to be there a stint with chefs David Castro Hussong and Maribel Aldaco Silva from FAUNA restaurant in Ensenada, Mexico.
What to do at El Ganzo
For rest and relaxation, take strolls, read by the pool, or swim in the ocean. Take a transformative yoga class on the beach (offered every Saturday morning). Or simply roam the halls of the hotel to witness the various art installations.
Another honorary mention: the sunsets. They are simply spectacular, and you will not need a filter in any of your photographs, which will keep your memories alive forever.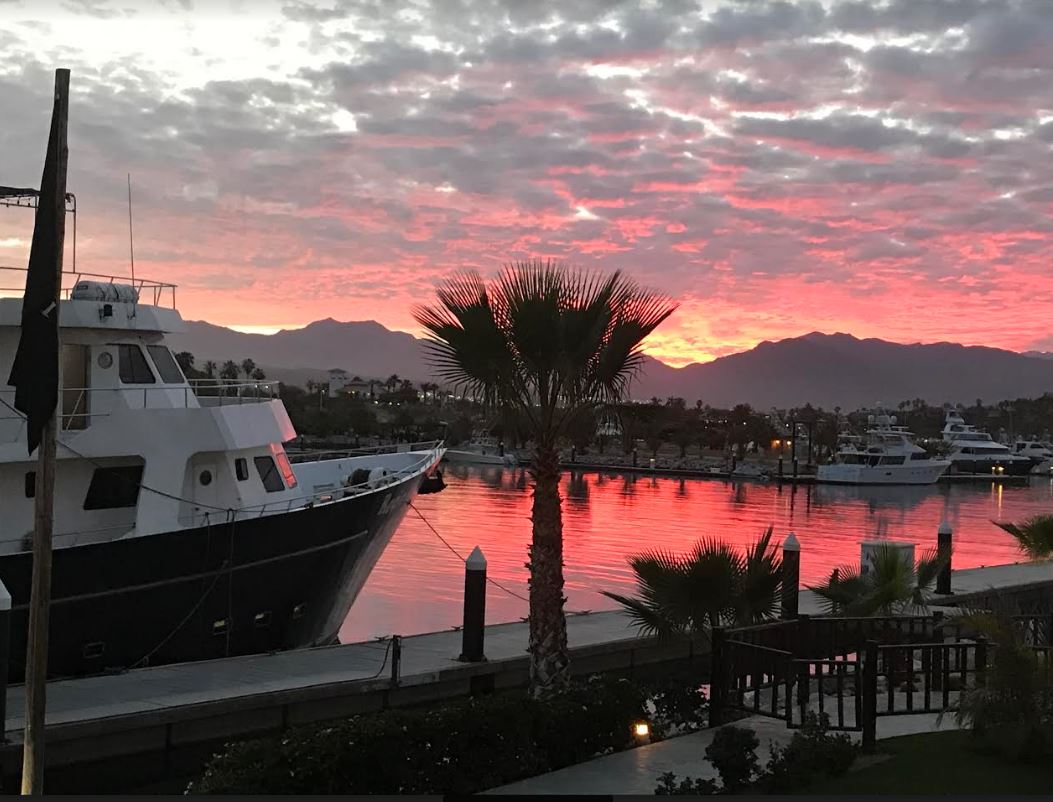 Tell Your Story
My biggest tip for your mom's getaway at El Ganzo is not to over-plan your stay. This will give you more focus and you will return home ready to take on the needs of your children – without ignoring your own. Let the art that you see, and the art that is being created before your eyes, inspire you and start a new chapter in your life, proof that El Ganzo's mission is truly possible.
The writer received complimentary overnight accommodations, food, and a spa treatment in exchange for this review. However, all opinions are her own.