I love to travel. Travel for the sake of relaxation? Not so much. I'm a "get-up and go explore everything" traveler. I get up early to check out local cafes and bakeries. I spend full days walking and visiting museums and seeing shows at night. My family of boys are the complete opposite of my travel style, preferring to sleep in until noon. So it is a constant compromise to find our family fun balance.
Last week my 7-year-old son, Logan, and I had the wonderful opportunity to enjoy a mother-son trip at the Villa del Palmar Resort and Spa in Baja, Mexico. I had not been to Mexico in 18 years, I was honestly a little nervous. What would we do for 4 days out in the middle of nowhere, just the two of us? After this experience, I can't believe I waited so long to take my son to the country that his grandparents are from, and we are already planning to go back with the rest of the family.
Villa del Palmar Islands of Loreto sits along the coast of the Sea of Cortez in Danzante Bay down in Baja, Mexico. The resort was a quick 2-hour flight from LAX, and then a half an hour shuttle ride from the airport to the resort. The shuttle service was super easy to find, and the resort staff at the airport were incredibly friendly. That friendliness and ease of communication extended throughout our entire stay at the resort. We only encountered smiles and a helpful nature in everyone we met, plus was everyone was bilingual ( I was able to use this trip to practice my Spanish). The resort even offers poolside Spanish classes, which my son really enjoyed.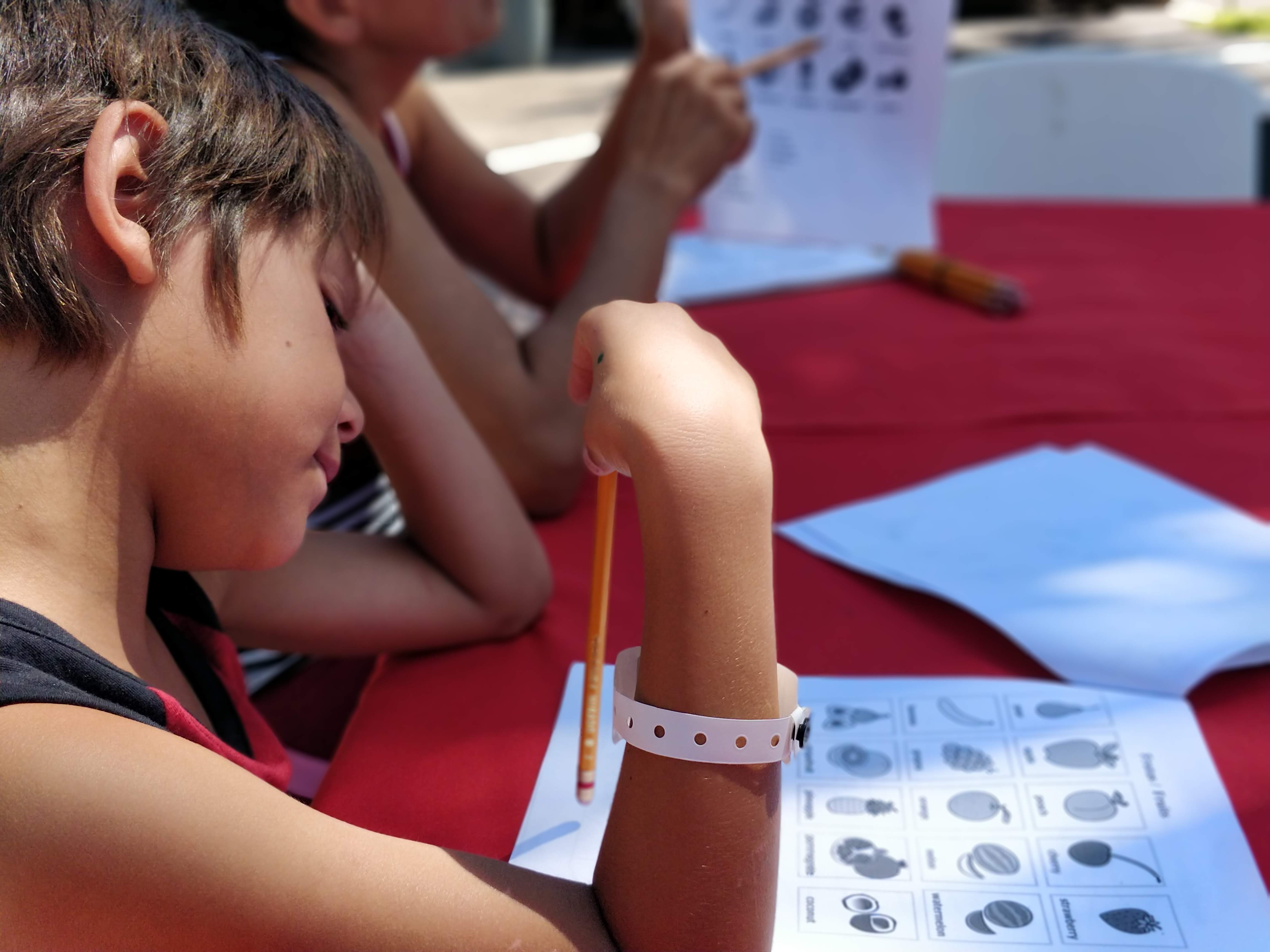 One of the many things I found so wonderful about our stay at Villa del Palmar was that my son and I were able to find a perfect balance of relaxation, play, and exploration. Our relaxation came in the way of lounging in the pool and hot tub- the hotel offers 3 kid-friendly pools- and taking in the sunset every night on the beach. I even took a morning to enjoy the resort's Sabila Spa while Logan played at the Kid's Club. I finally found out why saunas are such a big deal and had a wonderful massage at the spa that actually put me to sleep. Every morning we eased into the day with a mix of healthy and not-so-healthy (but very yummy) breakfast options at the on-site restaurant The Market. We took in the view from our tables and breathed in the smell of the ocean mixed with sweet and savory Mexican flavors. Slowing down was a welcome change to our usual daily pace and the recent changes in our life. This slowing down allowed me to truly see my son, to see his personality bursting with beautiful energy, to share in conversations that were pretty serious and deep but that were pressing on his mind, and to just sit in silence and be at his side.
| | |
| --- | --- |
| | |
| Sunset on the beach | Sunset at the pool |
Villa del Palmar offers many options to play and explore for vacationing families. Guests can visit the on-site activities desk to find Golf excursions (the resort boasts a world-class golf course if that is your thing), tours to the town of Loreto, boat tours to explore the nearby islands, snorkeling, scuba diving, kayak and paddleboard rentals, hiking tours, a Kid's Club, a game room, dinner shows, and many poolside activities as well. The resort offers a comprehensive menu of family fun and we were happy to sample a few of the activities during our stay.
We took an afternoon to go on a boat tour of the islands and for Logan to try snorkeling for the first time. I am not much of a swimmer and was so grateful that the captain (Captain Jorge Madera) took him under his wing for this memorable experience. Along with another family, we saw many islands in Danzante Bay, heard stories and the history of the region, enjoyed a picnic, and marveled at the variety of sea life in this small corner of the world (stingrays, eels, starfish, dolphins, sea cucumbers, many species of tropical fish, and we saw large schools of anchovies). It was an amazing afternoon spent with good people and unbelievable sights!
| | |
| --- | --- |
| | |
| Logan snorkeling for the first time with Captain Jorge | Soaking in the clear blue waters |
The resort has 3 on-site restaurants and a little market where you can find many yummy snacks, pool toys, and trinkets. Our family favorite was The Market (not to be mistaken for the little market). My picky eater was able to exercise his independence and make his own food choices in the buffet-style breakfasts and dinners but what we loved most were the dinner shows. One night we saw Aztec dancing and another night it was CATS the Broadway show. The shows always ended in adults and children dancing on stage with the actors and entertainment crew. Logan was too shy to dance the first few nights but on the last night, without any prompts, he walked right up to that stage and shook his little hips to the music. My jaw hurt from the big goofy smile I had on my face. He felt safe and comfortable enough in that environment to be his own goofy self - the type of place where we love to spend family time.
| | |
| --- | --- |
| Aztec dancing | Dinner at the market |
My husband and my son have always asked me to take them to Mexico and I have hesitated for so many reasons. But during our stay at the Villa del Palmar my son and I decided we would return soon with the rest of our family. I want to share the beauty of the region, the humor and friendliness the people, and the magical environment that this place created for us to be able to, at last, find our perfect balance of relaxation, play, and discovery. We met many families that return to Villa del Palmar year after year, and I can understand why. Whether it is relaxation and deep connection you crave or play filled days of activities (or both) you will find your family fun at Villa del Palmar Islands of Loreto.
Our stay at the Villa del Palmar at The Islands of Loreto was a sponsored stay but all opinions and pictures are entirely my own.