When I was in college in Vermont, students could buy a season pass to Sugarbush North (now just Mt. Ellen at Sugarbush Resort) for $99. That was a deal! And for most of my skiing life, each ski resort sold a season pass to their resort and that was that.
Over the past few years though, there's been a rise in the multi-resort pass option. It started as Vail Resorts gobbled up ski areas and added them to their Epic Pass. It's a great deal, being able to ski at a number of resorts on a single season pass. To compete, other resorts have teamed up with their offerings and there are now three significant multi-resort pass options.
Each pass also has some different permutations. In this case, we are going to look at the primary, full-featured option for adults and kids for each. We will give you an overview and crunch some numbers so you can decide what's best for your family.
Vail Resorts Epic Pass
First up is the granddaddy of them all, the Vail Resorts Epic Pass. For $929 for adults, and $479 for kids, (as of 10/6/18) this pass offers full access to all of Vail Resorts 19 properties. This list includes legendary resorts like Vail and Breckenridge in Colorado, Park City in Utah, Stowe and Okemo in Vermont and many more. And for those down under, it even includes Perisher in Australia…G'Day!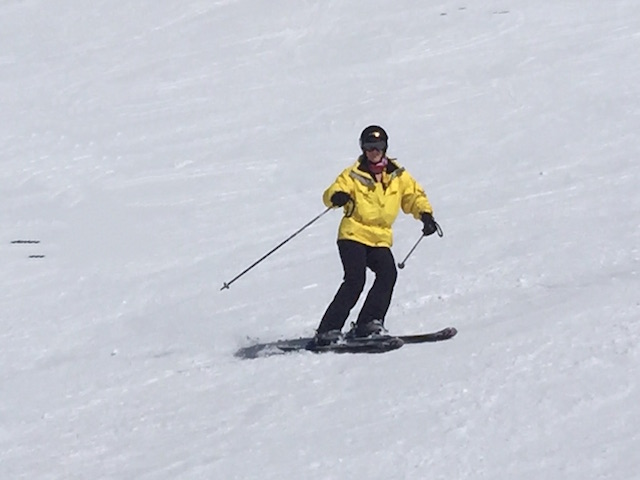 In addition to the above, pass holders can ski Telluride for seven days, and then 50 percent off thereafter. You can also get another seven days of skiing in the Canadian Rockies at several resorts including Fernie Alpine Resort and Kicking Horse Resort, both known for amazing powder skiing.
Last, with Epic Pass you can ski in Japan and Europe at several resorts -- though there are restrictions and some hoops to jump through. But if skiing in Europe at resorts like Verbier and Val D'Isere have called to you, the pass might be the perfect excuse to go.
I once saw a survey that said the typical American skier skis two weekends and one week-long trip per year -- an average of about 11 or 12 days. If that's still accurate, then the Epic Pass is a great fit. A New York- or Boston-based skier can visit two resorts in Vermont or New Hampshire and spend a week at a western resort and pay about $77 a day for skiing. Considering a one-day lift pass at Vail is $145 and Okemo is $110, $77 a day is a good deal. At just $40 a day for kids, the kids' pass is a great deal. And if you are lucky enough to ski 20 days...well, then it's an amazing deal.
Ikon Pass
Another option is the Ikon pass. The core of this pass is the collection of resorts owned by Alterra Mountain Company. Never heard of them? Yeah, neither has anyone else. But you have heard of their resorts. Alterra has been on a tear recently with its resort purchases and now owns famed resorts such as Deer Valley and Solitude in Utah, Steamboat in Colorado, Squaw Valley and Mammoth in California, and the Eastern resorts of Stratton in Vermont and Snowshoe in West Virginia. In total, they have 13 owned resorts and wait for it … they own CMH Heliskiing as well.
The Ikon pass runs $999 for adults and $549 for kids (as of 10/6/18) and gives unlimited access to 14 resorts and up to seven days each at 21 additional resorts. Other notable resorts you can ski on the Ikon Pass include Sunday River in Maine, Taos in New Mexico, and yes, Japan and Australia too. Even my old stomping grounds of Sugarbush is available on the Ikon pass. If your plans include a combination of skiing any of these resorts, the Ikon pass is also an exceptional value.
Mountain Collective Pass
A third option is the Mountain Collective Pass, the bargain-priced one of the bunch at just $469 and just $99 for kids. There are 34 resorts on this pass and you can ski each of them for two days, and then take advantage of a 50 percent discount for additional days. The roster includes Jackson Hole in Wyoming, Snowbird and Alta in Utah, and Sugarbush in Vermont, among others.
This pass would take some travel gymnastics to make it work, but here's a scenario. Hit Sugarbush or Mammoth for a two-day weekend. Then head to Alta and Snowbird for another four days. Then take a vacation to Jackson Hole for five days. That puts you at 11 days of skiing total. The last three days at Jackson Hole would have cost you half price, so that's $204 plus the $469 for a total of $673, or $61 a day. Phew. If the resorts on this pass are in your plans, this may be just the ticket (pun intended). And their kids' pass at $99 is a real steal. In fact, this kids' pass may be worthwhile to get just to get in a minimal four days of skiing.
If you plan on spending an average or above average amount of time on the slopes this season, it makes sense to take advantage of one of these babies.