The legend goes: 'If the Tower of London ravens are lost or fly away, the Crown will fall and Britain with it.'
There are seven ravens who call the Tower of London home. Legend has it that the kingdom and the Tower of London will fall if its six resident ravens leave the fortress. The seventh raven who resides there today is a spare! The superstition supposedly dates back to Charles II in the late 1600s, but many historians say the earliest known reference to captive ravens at the Tower of London is in the late 1800s.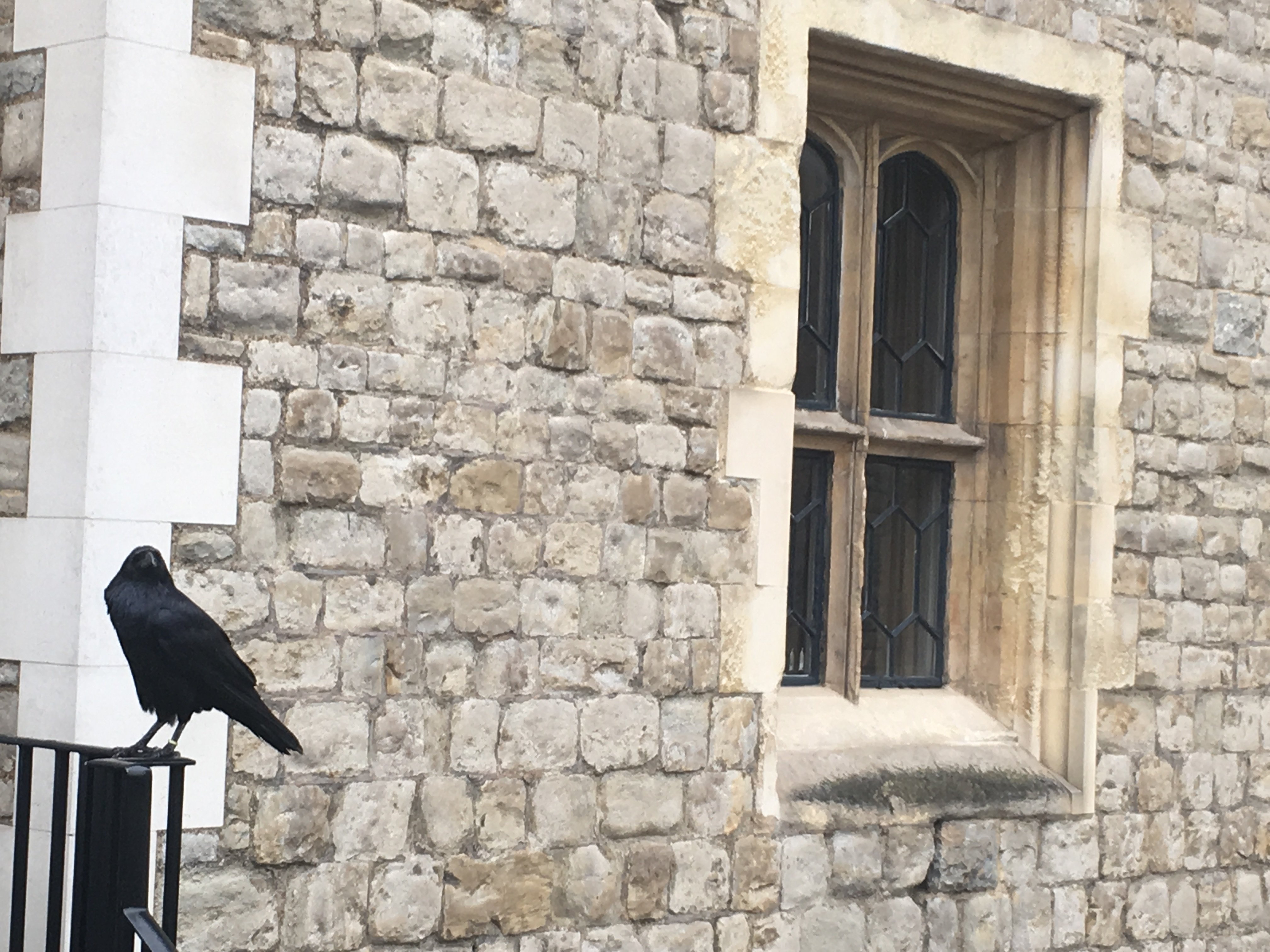 My dad and I spotted at least two ravens during our tour of the Tower of London. They mostly eyed us with curiosity. I was hoping to hear one make noise, but they just sat for us, which made for great photo ops!
Tower of London
Whether true or not, stories such as the ravens at the Tower of London are part of what makes this city such an adventure to explore -- it's full of history and folklore and mystery. These stories are only a snapshot of what I hoped to show my dad on his very first trip across the pond.
When my dad and I began planning our trip to England to see my sister get married, I knew we had to visit at least a couple of sites in one of the world's great cities. I couldn't let him get a passport, travel across the Atlantic, and then only see the airport and tube stations in London. So I convinced him to add a couple of days to the end of our trip to explore two of my favorite spots, The Tower of London and Westminster Abbey.
I first visited London with my husband in 2009 -- a trip here had been on my bucket list for years after studying British history in college. I remember The Tower of London being everything I thought it would be -- a true fortress of intrigue. Building began during the reign of William the Conqueror, around 1066. Over the next 900 years, it was expanded and modified and has served as a royal palace, a fortress, a prison, a place of execution, a jewel house, and so much more.
My dad didn't know much about the history of the Tower other than the quick synopsis I was able to give him on the plane. So he truly got to experience it with no expectations. He loved walking around the wall that surrounds the Tower and seeing Tower Bridge from afar. We got to meet a Beefeater who told us more about the history of the Tower and the role they play in guarding it. We didn't get to see a full changing of the guard, but we did get to see them in action, which really brought historical customs to life.
Westminster Abbey
The gothic cathedral Westminster Abbey stands near Parliament and Big Ben -- perfect for snapping a quick photo while waiting in line to get into the Abbey.
Westminster Abbey is one of the most popular attractions in London, so even though we weren't there during peak season, we went first thing in the morning to avoid the crowds. We waited about 25 minutes to get inside. It was worth every minute -- especially to see my dad's expression of awe as we walked into the building. There truly are some things in life you must experience in person and, to me, Westminster Abbey is one of them. Not only is this the site of every coronation since William the Conqueror, but its walls have also been witness to 16 royal weddings since 1100 (including the 2011 wedding of Prince William and Catherine Middleton). More than 3,000 people are buried in the Abbey, including monarchs, consorts, poets, scientists, and national figures.
As my dad walked in, I could see him take a deep breath and just soak in the moment -- he smiled so much on this trip. He told me Westminster Abbey was his favorite stop and that it was the most beautiful building he's ever seen.
First major addition since the 1700s
One new feature of the Abbey is the Queen's Diamond Jubilee Galleries. The galleries just opened this past summer in the eastern triforium. You can take the lift or staircase into a new tower -- the first major addition to the Abbey since the 1700s.
These new galleries feature a range of exhibits that show various aspects of the Abbey's history -- from the development to worship and daily life in the Abbey to its role in London and England. It's an extra 5 pounds to visit the new galleries. Don't let that stop you because it's worth every penny. Not only are the exhibits fascinating, but the view from the top, both inside and out, is truly magnificent. I also loved the juxtaposition of the modern versus ancient feel you get from being in the galleries.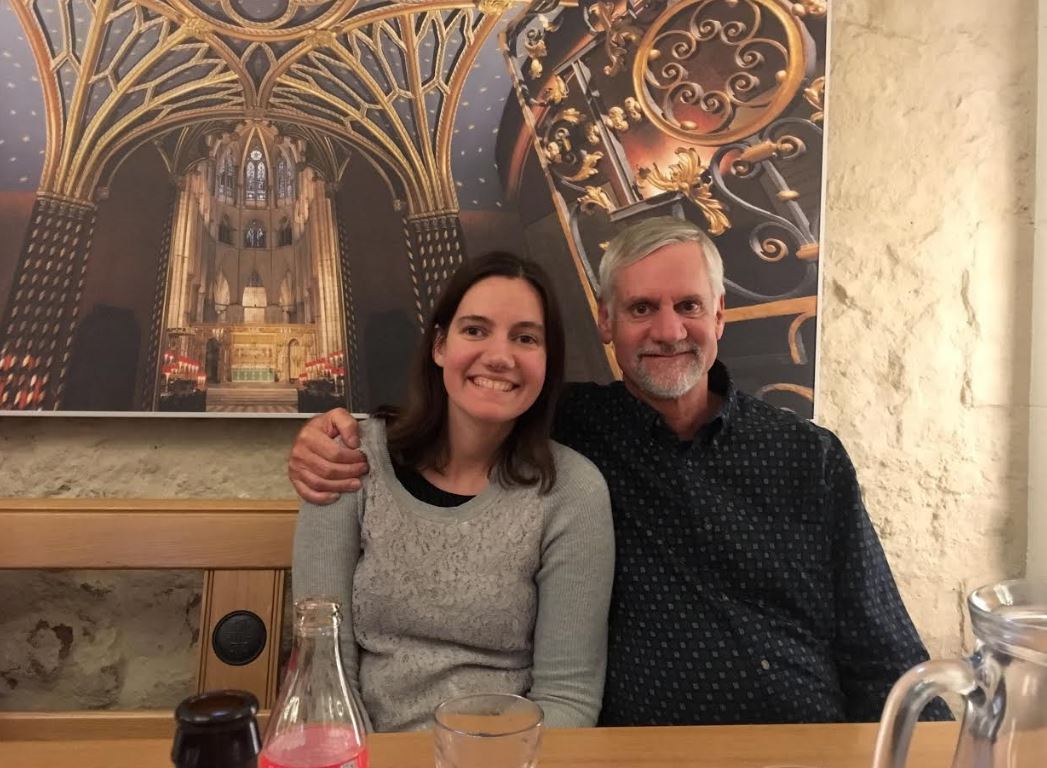 Travel is a time to connect
Being able to experience London with my dad is something I will cherish for a lifetime. My dad lives in Louisiana and I live in Tennessee, so I don't get to see him as often as I would like. I have talked to my dad so much in the past few weeks since we've been back, often reminiscing about our time spent in England. Life gets so busy -- this trip helped us both slow down and served as an important reminder of what's truly important -- spending quality time with loved ones.
Ideally, if you head to Europe, you will have several days or even weeks to explore, but if you only have a couple of days, you can still soak in so much history and fun. If you only have time to visit a couple of places in London, I suggest these two spots because you will not only learn a lot about this great city, but you'll leave wanting to return as soon as possible to see more. That's what travel does to you -- it feeds you and inspires you and whets your appetite to further explore the world around you.
And, yes, my dad and I are already planning our next trip!