As a mom of three, there was a time when all I dreamed of was a vacation without my kids. But now, with two in college and my youngest starting his last year of high school, family time is harder to come by. So I love to spend as much time with my husband and kids as I can when we're all together. Recently I've been on the hunt for the perfect family vacation destination for that rare occasion when all of our schedules align.
For my family, the ideal family vacation includes the beach, comfortable sleeping arrangements, quality food, the opportunity for local adventures, plenty of entertainment and, of course, downtime for us all.
I found the spot that checks all those boxes on a recent trip to Riviera Cancun. Karisma Hotel and Resorts' Azul Beach Resort Riviera Cancun is a gourmet all-inclusive resort located only 20 minutes from Cancun and about 30 minutes or so from the popular tourist destination Playa del Carmen. It lies on a sandy stretch of beach in the quaint Mexican fishing village of Puerto Morelos, and there's plenty for families to do on and off the property. Here are all of the ways Azul Beach Resort Riviera Cancun measures up to my family's idea of the perfect vacation: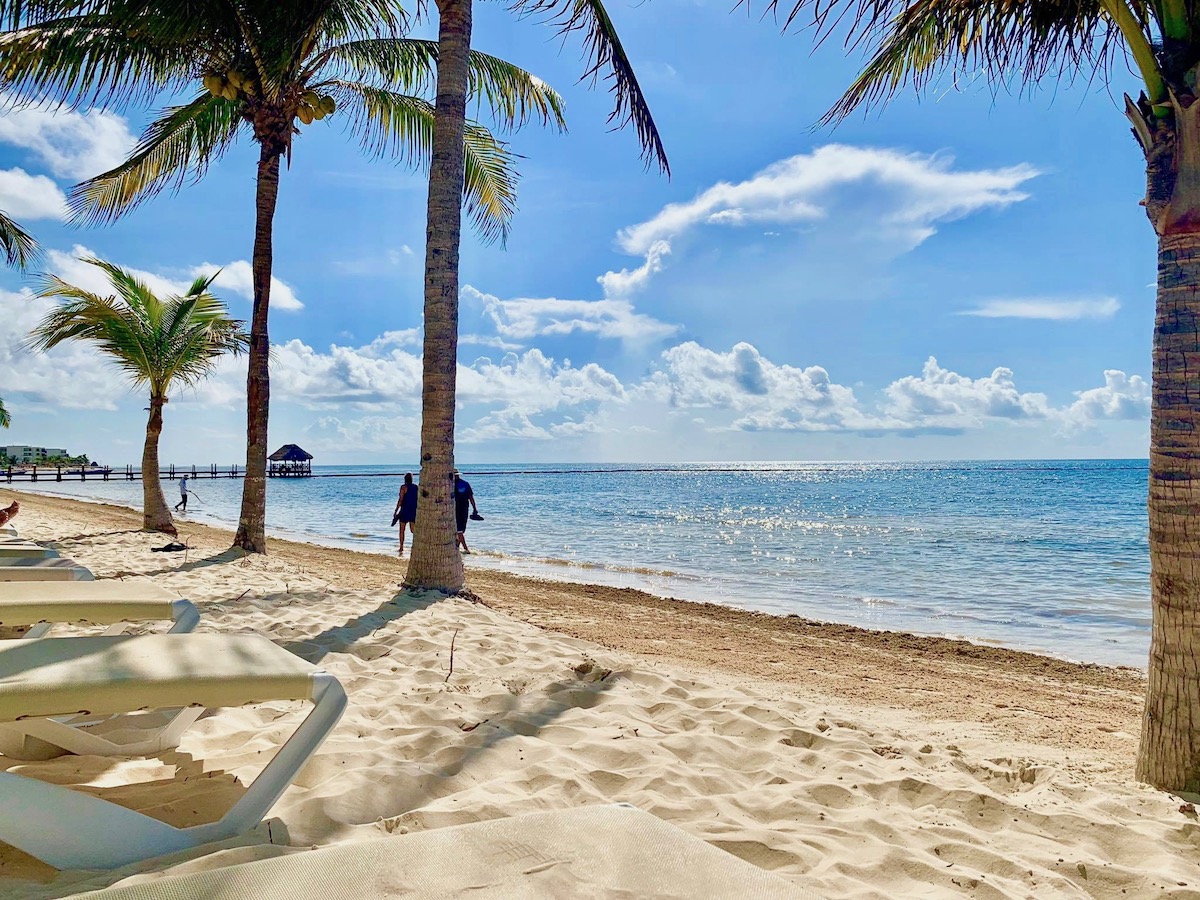 ✅ Location, location, location
My family loves a beach-side location close enough to local fun in case we want to leave our "home away from home" for a while and experience the local culture. At the same time, we want a spot that is also somewhat quiet and secluded for those times when we just want to relax and chill. Azul Beach Resort Riviera Cancun is just steps away from the beach. Guests can use the private cabanas and beach chairs, and enjoy chair-side service by friendly staff who are more than happy to take your drink order. There are even the BBQ Grill and Beach Bar to keep your bellies full. Oh, and a sunrise that sets your heart on fire. This is definitely the location for us!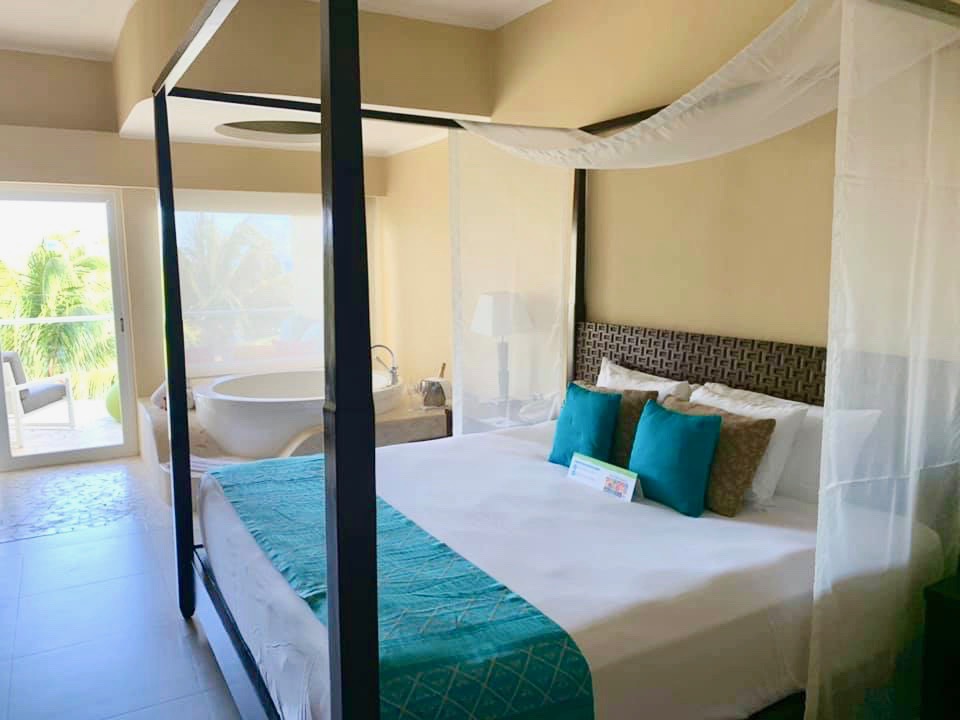 ✅ Comfortable sleeping arrangements
Since our "kids" are pretty much grown adults at this point, we all need our space and privacy. Plus we need comfy beds. (And my youngest has chimed in to let me know that he would rather not sleep on the floor or the pullout sofa anymore.) Azul Beach Resort Riviera Cancun has a number of room options for families of all sizes, including suites ranging from 640 square feet to 1,924 square feet. With the option of connecting suites, my husband and I can have our privacy and each child can be assured a comfortable place to lay their heads at night. No floor here for Shea!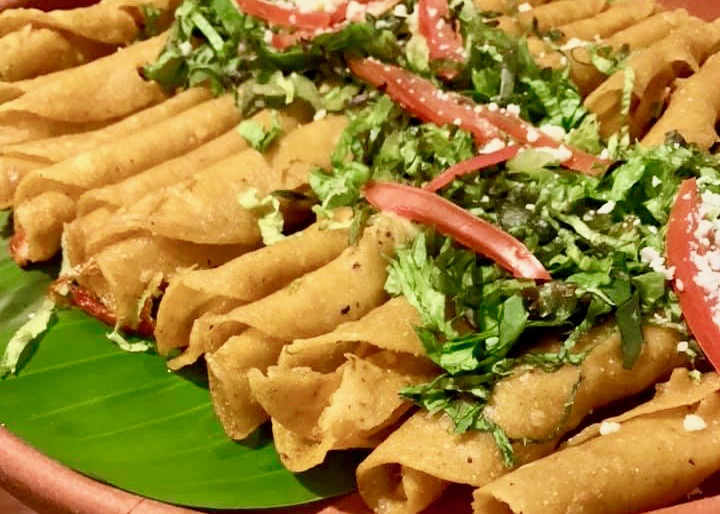 ✅ Quality food (and LOTS of it)
Our family likes to eat. We like to eat well, and my kids eat a lot, so good food on vacation is a priority. The all-inclusive Azul Beach Resort Riviera Cancun has great food around every corner, it seems. There's casual beach dining at the Beach Bar, wood-fired pizza at Pizza Dude and amazing food displays at Spoon, where even the pickiest of eaters can find something to stimulate their taste buds. You'll also find authentic Mexican dishes at Zocalo, Caribbean at Zavaz, Italian at Sienna, and Spanish at Tapaz. You can also indulge in a 14-course meal at Le Chique (there is an extra fee to dine here, but well worth it!). After spending a few days here, I can say that my family would be more than happy with their food options here and I would be happy that their bellies were full and satisfied -- and that I didn't have to cook a thing!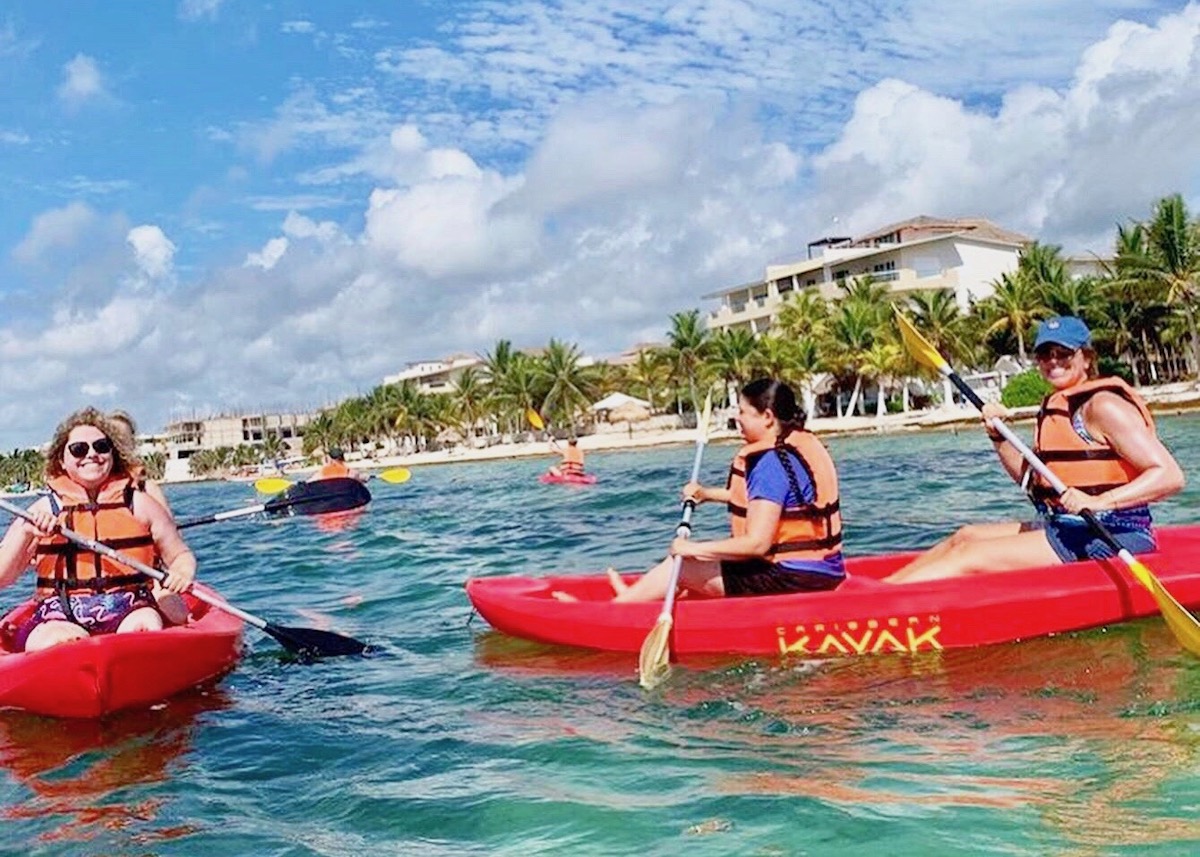 ✅ Opportunities for adventure
My husband is dying to take our kids SCUBA diving. I'd love to take them ziplining. A fishing excursion? That sounds fun too. The list goes on and on. The concierges at Azul Beach Resort Riviera Cancun can help your family find adventure -- whatever might be on your list. Whether snorkeling or fishing, exploring cenotes or Mayan ruins, these staff members are there to help you find an excursion that suits your family's abilities and needs. Want to stick closer to the resort? For only $4 per person for the length of your stay, you can have access to kayaks, paddleboards, and snorkeling equipment at the beach.

✅ Family entertainment
Azul Beach Resort Riviera Cancun has so much to do for the whole family -- no matter their ages or interests. Just in the few days I was there, we were invited to play volleyball on the beach, dance in the sand at a Glow Party, and partake in the festivities of an afternoon pool party at the adults-only pool. There's also live entertainment daily, from puppet shows to mariachi bands. Teens can also enjoy the Extreme Breeze Teens lounge that boasts video games, billiards, and air hockey, as well as organized daily outdoor activities. For those with little ones, you'll definitely want to take advantage of the Azulitos Playhouse and My Gym Children's Fitness Center.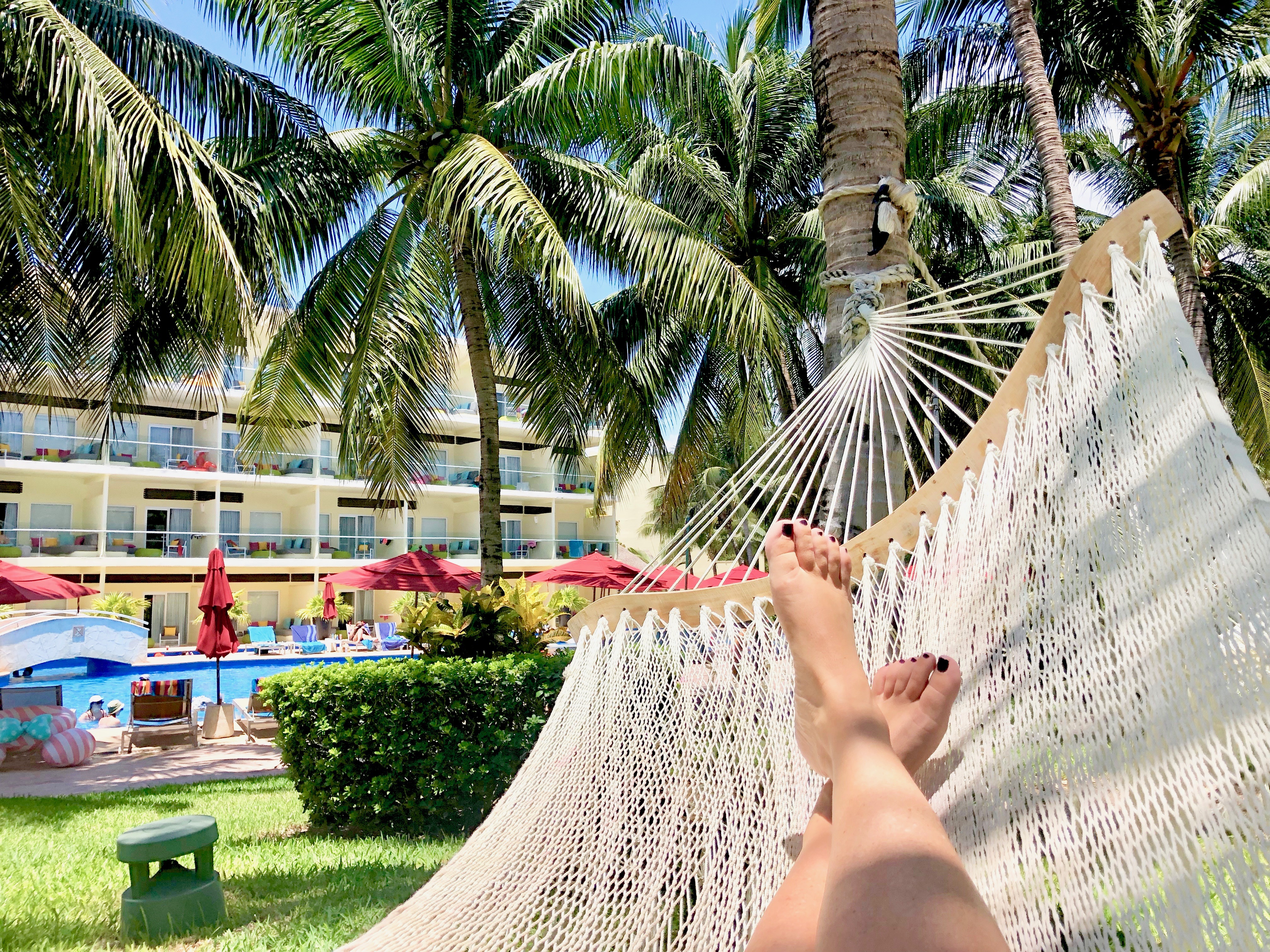 ✅ Downtime
We learned after an on-the-go trip to Disney World that we absolutely need to leave room for plenty of downtime on vacation — as a family and by ourselves. With six pools, private balconies, the beach, and the on-location Vassa Spa (can you say couples massage?), Azul Beach Resort Riviera Cancun was made for relaxing. Whether napping in a cabana, enjoying a cocktail on your balcony, indulging in a body treatment at the spa, or simply taking a stroll on the beach at the end of the day, there is no doubt that when your family returns home from their stay at Azul Beach Resort Riviera Cancun, they will be relaxed, refreshed, and ready to take on the world.

So needless to say: Azul Beach Resort Riviera Cancun checks all of our vacation boxes. If all goes well and our busy schedules align, my family's social media profiles will be full of more photos like this next summer (written while crossing fingers, knocking on wood, and making a wish or two!)
*I received a complimentary all-inclusive stay at Azul Beach Resort Riviera Cancun for the purpose of this review. All opinions are my own.