My kids declared our recent trek to Lake Placid, N.Y., as the best family vacation we've taken in five years. High praise, right?
Lake Placid earned a gold medal from my kids because it has the best of many things we enjoy as a family:
Mountains? Check.
Rivers? Check.
Beaches, shopping, and outdoor fun? Check, check, and check.
None of us had ever been to Lake Placid before, so we were all excited for a new adventure -- especially at a place that has so much adventurous history!
---
Please note: This story originally appeared in Macaroni Kid Family Travel in September 2019 and was updated with current information in October 2020. As of October 2020, all attractions mentioned in this story remain open, with COVID precautions in place. We urge you to check with New York state and the attractions themselves for the latest information before traveling to the area.
---
Olympic history
Lake Placid is the home of the 1932 and 1980 Olympics, and the Olympic spirit is alive and well in the small town. Famous Olympic venues are open as tourist destinations and a $100 million dollar renovation currently underway means modernized facilities and sites will continue to be used and appreciated long into the future.
During our trip, we visited the Olympic Sports Complex, home of bobsled, luge, skeleton, cross country, and the biathlon. In the summer, the site is home to cross country trails, mountain biking, and a biathlon experience, which includes a mountain bike lesson, trail pass, and professional instruction on the Olympic Biathlon range. Access to the Olympic site also includes a visit to Whiteface Mountain. You can also take a trip in a gondola to the top of the mountain and mountain bike (or ski!) back down the slope.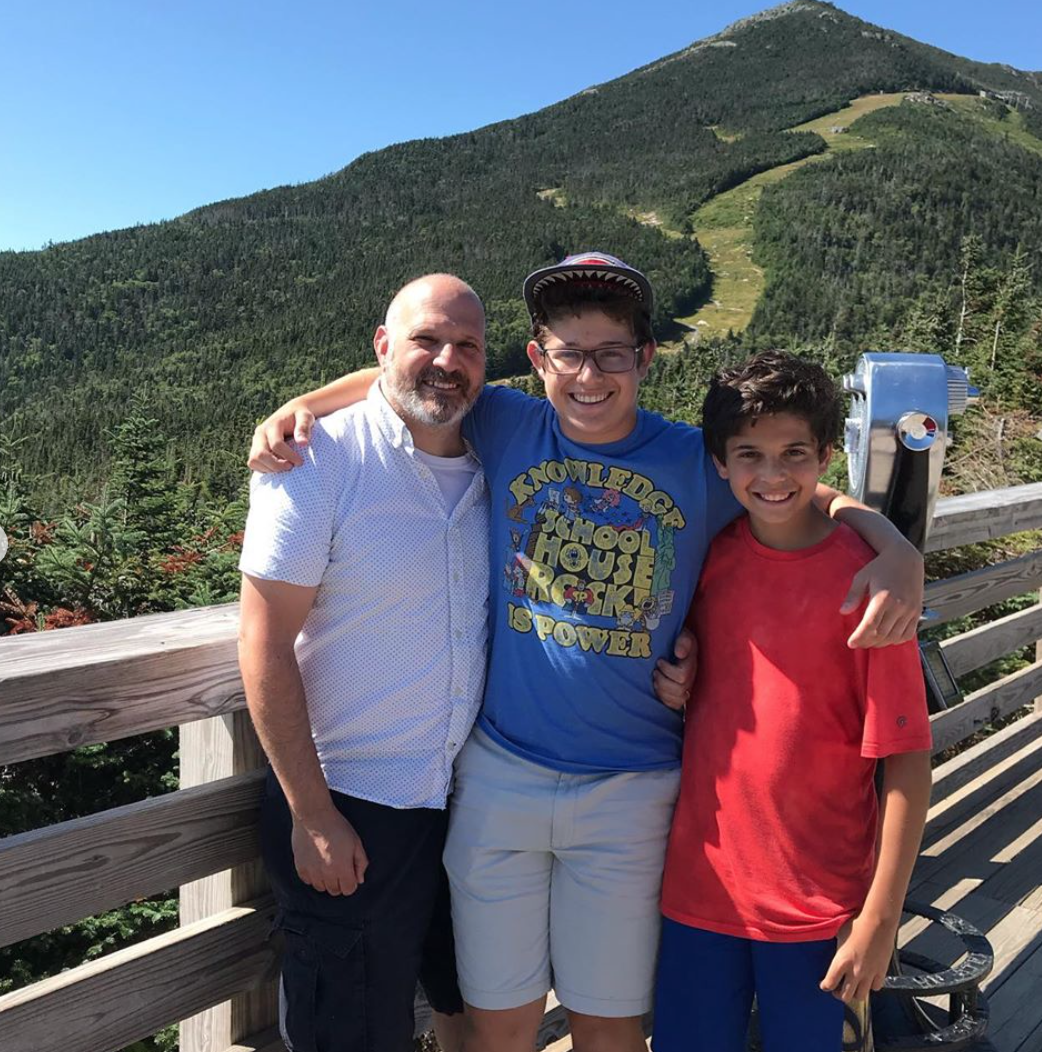 The facilities were incredible and, after the renovations are done, are sure to be world-class. We enjoyed learning how to use the biathlon rifle (with the kids naturally competing over who had the best shooting score). We were blown away during the gondola ride as we took in the gorgeous view, and we loved how beautiful the area is.
Another highlight was visiting the Lake Placid Olympic Center, where, in 1980, the US men's hockey team toppled the Soviet Union's team on their way to winning the gold medal -- one of the most famous moments in sports history. It was also the spot where 16-year-old figure skater Sonja Henie charmed the world, winning a gold medal in the 1932 Winter Olympics. This location features a very cool interactive Olympic Museum with torches, Olympic uniforms, sports equipment, and two arenas.
The Grand Canyon of the Adirondacks
We also visited Ausable Chasm. Billed as the "Grand Canyon of the Adirondacks," this natural attraction allows you to hike, float, and/or climb as you go back in time while you experience one of the oldest natural attractions in the United States (est. 1870).
Our family enjoyed the popular two-part Classic Tour that included a hike through the upper chasm followed by a scenic float (via raft or tube) through the lower chasm on the legendary waters of the Ausable River.
Wakeboarding 101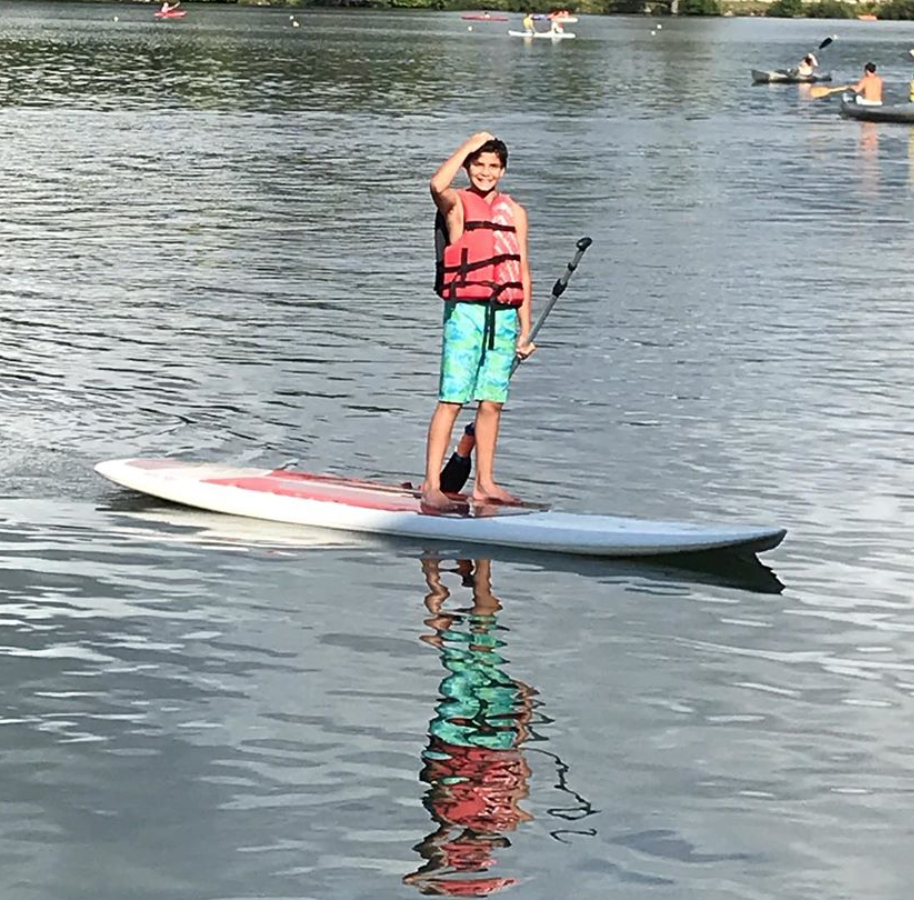 Perhaps our favorite activity was being out on the water. Lake Placid and Mirror Lake are both accessible to the public and incredibly beautiful. Crystal clear and surrounded by mountains, the lakes are really a sight to behold.
Our new friends Wes and Jeremy, from ADK Aquatics took us out for a morning of boating and the boys enjoyed wakeboarding lessons followed by paddleboarding and tubing. This was so awesome and fun. The sun was shining, the water was clear, and the boat was fast. What more could you want?
In just 20 minutes my oldest learned how to wakeboard and was up and wakeboarding around the lake. The instructors were patient and offered tips and suggestions that allowed him to learn and get up so quickly.
Being on the water is one of my favorite things and to be in such a pretty location watching the boys have fun made my day.
Resort offers affordable luxury stay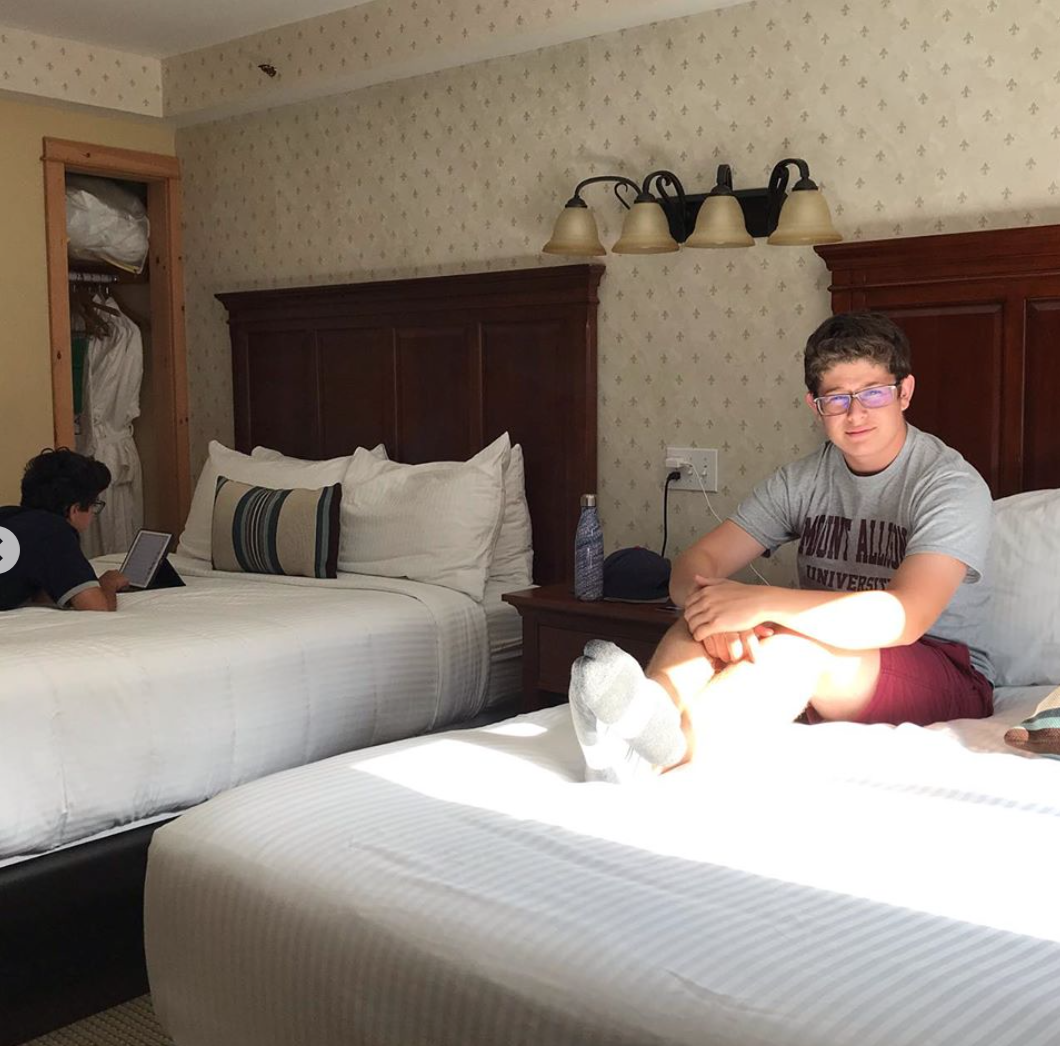 As a former Olympic host and a winter destination, Lake Placid has lots of places to stay, depending on your needs and your budget. We had the pleasure of being hosted at the Golden Arrow Lakeside Resort, and it turned out to be one of our favorite places to stay, ever. There are many reasons why the Golden Arrow is great:
It offers a variety of configurations of family rooms, suites, condos, and pet-friendly rooms starting at an ultra-affordable $89/night in the off season. (Rates vary depending on weekend, weekday, and room requirements).
It provides stunning views of the lake, access via private beach with loungers, towel service, fire pit access, and canoes, kayaks, boats, and stand-up paddleboards (SUPs) available for guests.
It's located on the main street and walking distance to all downtown activities, restaurants, shops, and boutiques.
There's an indoor pool, hot tub, fitness center, game area, AND a hotel dog named Copper who loves kids to visit and pet him.
You get excellent and attentive customer service from all staff and employees.
The emphasis on eco-friendly living, with in-room recycling, a green roof where they grow herbs, and support of local farmers.
They have free parking.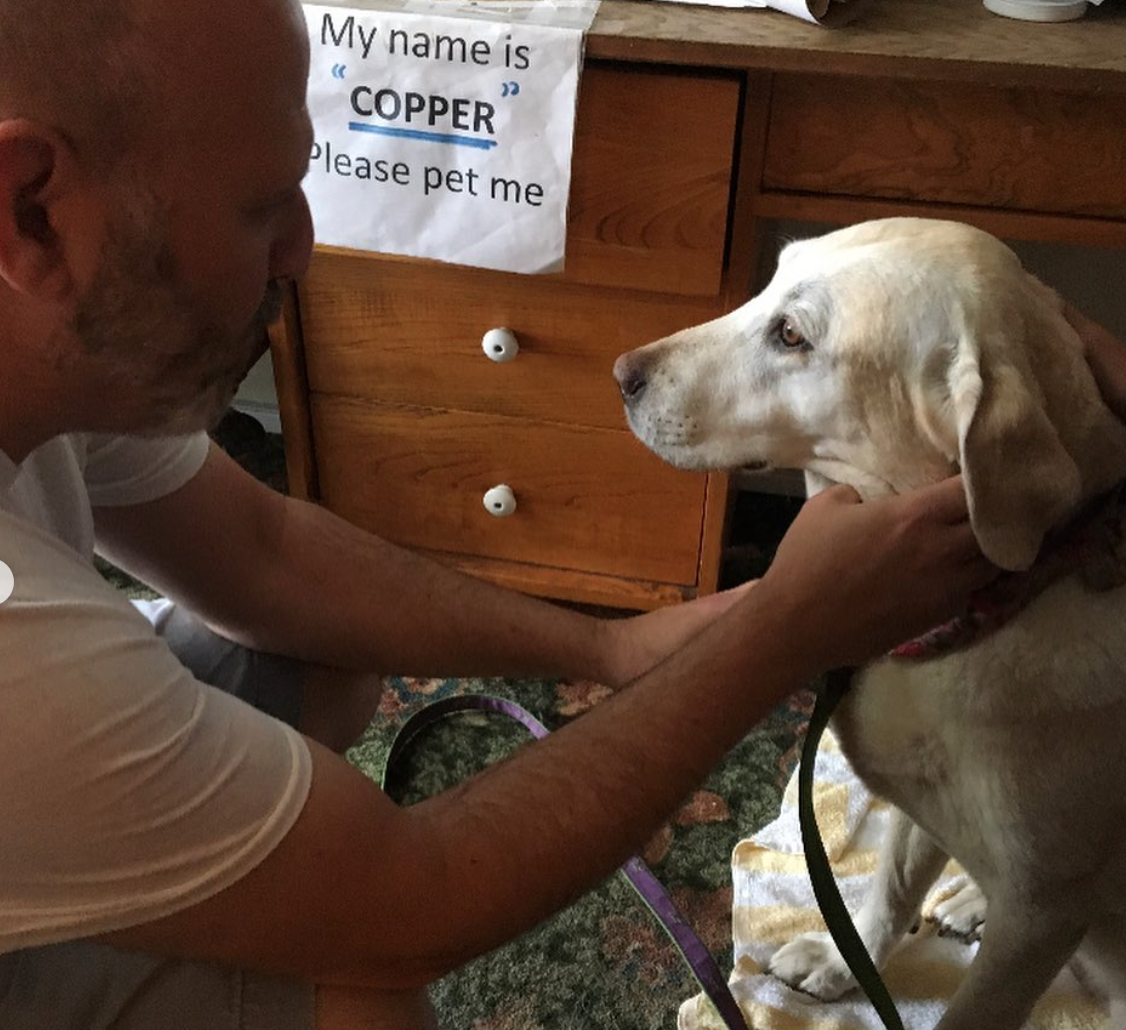 Our favorite restaurants
No trip is complete without food, and Lake Placid certainly didn't disappoint. For a small town, there is a surprisingly large food scene, with lots of choices and options, including vegetarian and gluten-free.
We ate well this trip, with lots of unique flavors, local ingredients, and places we'd go back to again.
Our favorites included:
Our kids have already asked when we can go back to Lake Placid. Hopefully it will be soon!
We were guests and were hosed at various locations in Lake Placid and ROOST (Regional Office of Sustainable Tourism) but all reviews and opinions expressed are our own.