I want you to stop what you're doing and listen. Listen to the sounds around you. My guess is you hear a lot of noise in the background. Kids. Pets. Traffic. Maybe a TV or radio. When was the last time you experienced the peace of total silence?
True silence is hard to come by, at least in my life. So when I found it at the top of Alpine Meadows, Calif. — with Lake Tahoe in front of me and the ski slopes behind me — it was a special moment.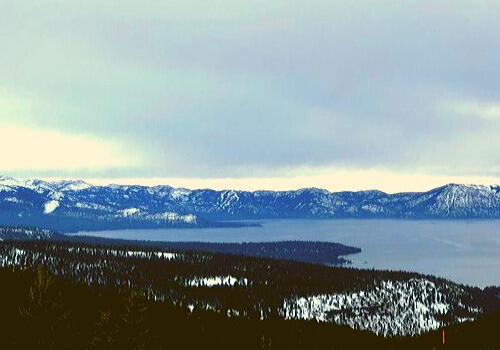 Squaw Valley Alpine Meadows is located in Northern California right next to the gorgeous Lake Tahoe. Because Squaw and Alpine are so close together, you get two ski mountains for the price of one. There's a convenient shuttle between the two, making it easy to hop back and forth. It took me just a few days of exploring here to learn that Squaw Valley Alpine Meadows is no ordinary ski resort. It's a destination that surpassed my ski/snowboard expectations. In the humble opinion of this east coast skier, it is definitely worth the trip!
The Village at Squaw Valley

The Village at Squaw Valley has everything you could possibly need for your ski adventure. You'll find everything from cozy slope-side lodging to restaurants to retail shops to equipment rentals. There is also family-friendly fun like snowtubing. Plus, did I mention there are eight hot tubs? EIGHT!
The atmosphere in the Village is super laid back and casual. You'll see a lot of dogs and people milling about in their après-ski attire. There are lots of spots to take your ski boots off and rest your feet after a day of skiing or exploring, and plenty of spots for the kiddos to run off some of their boundless energy and play games like giant chess and checkers.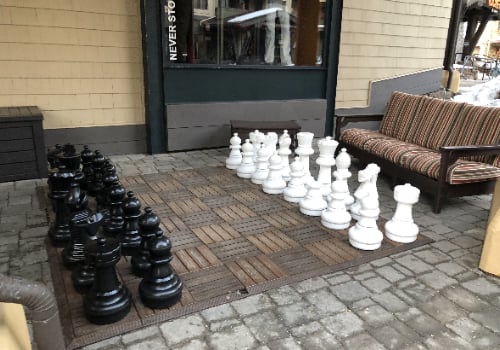 Skiing sustenance
As parents, we get how important where you stay is when traveling. I am all about rooms with a kitchen. It gets expensive eating out every meal! So our first stop in the Village was at Alice's Mountain Market, where we stocked up on groceries and snacks.
Of course, you will want to try at least some of the local restaurants in the Village, especially after a long day on the slopes. The Village is full of delicious options perfect for your end-of-the-day appetite with pizza, sushi, and everything in between. I recommend the nachos at Rocker, the seafood scones at PlumpJack Cafe and the Almond Spice Latte at Coffeebar. Best cup of coffee I've ever had.
The mountains
As soon as you pull up to the Village at Squaw Valley the mountains looming in front of you will start calling your name. They are the reason you are here, after all. Yes, the Village is great and all, but those mountains are jaw-dropping. For first-timers — whether first time skier or first time to Squaw Valley — it can be a little intimidating.
The people at Squaw Valley Alpine Meadows understand the effect that mountain has on people, and they do a great job of welcoming skiers/boarders of all ages and abilities. And, if in doubt — just like when I'm riding the subway in NYC — if you don't know how to get somewhere, you just ask. You'll get pointed in the right direction. The skiers/boarders here are friendly, happy, and approachable, I mean how can you not be with these views?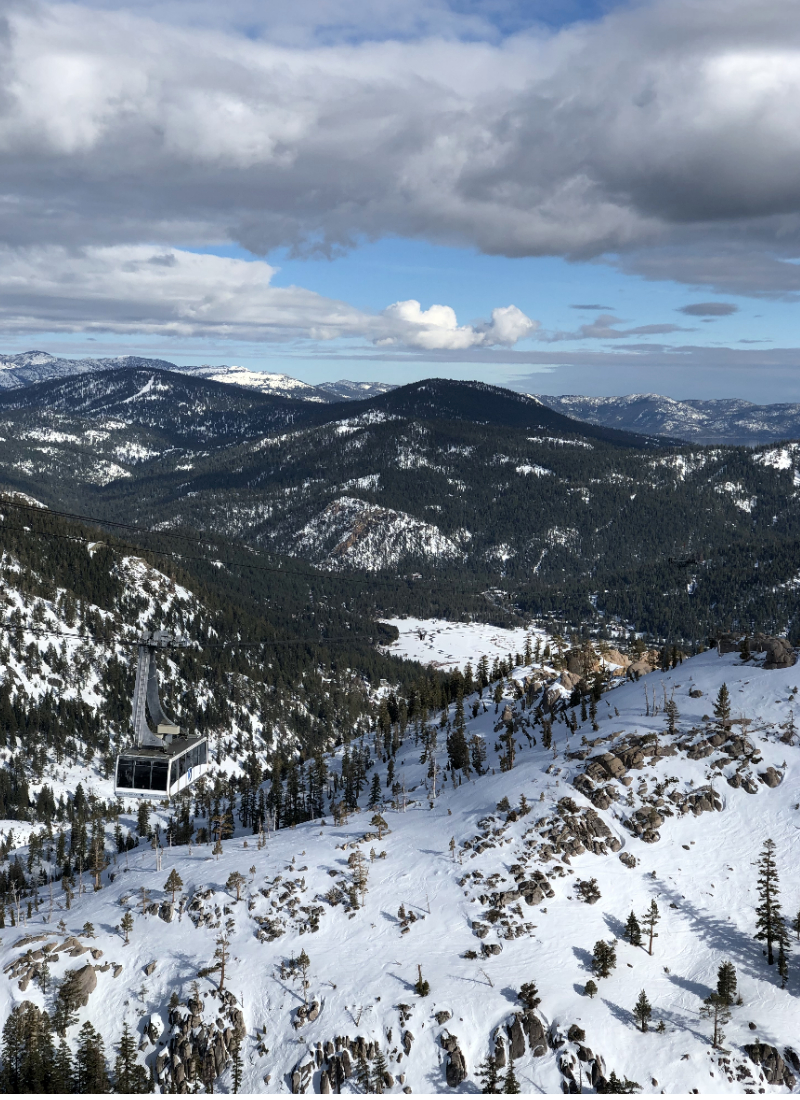 Favorite experiences
There are a million reasons to love Squaw. Here are my top two:
I love that the beginner slopes are located at the top of the mountain. Not the bottom near the parking lot. At Squaw, many of the easiest slopes are located near High Camp in the area called Big Blue, which you can ride the Aerial Tram to get to and get the absolute BEST views. Trust me, you will experience a thrill being at 8,200 feet, you'll hear the silence, and you'll feel like you are a real skier who can tackle anything!
My other favorite and unexpected thing at Squaw is at the top of the Funitel. I had to ask several locals what the Funitel was and then how to pronounce it, but it was worth the effort. Once I was there I found the world's only ski-thru Starbucks. And yes, it is as cool as it sounds!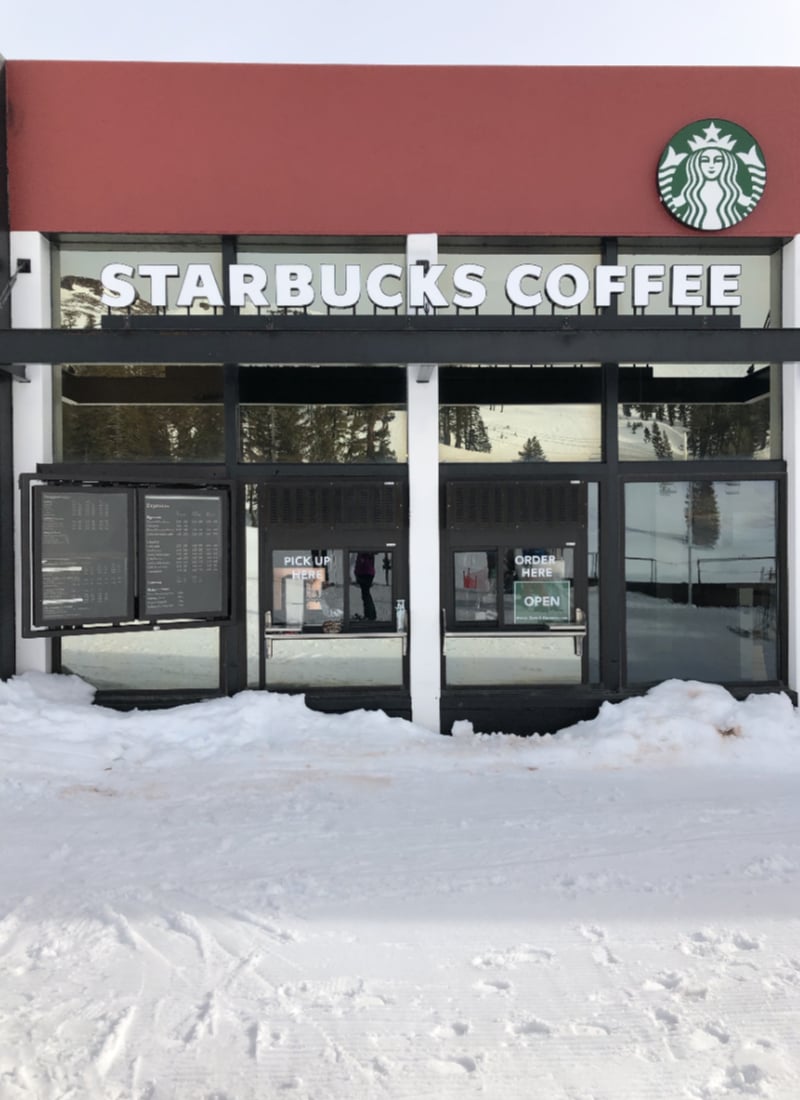 The ski instructors
If it's your first time skiing/boarding or your first time in this area, you should take a lesson. Even if you've skied before, I still recommend a lesson just so the instructors can help you navigate the terrain. Squaw Valley Alpine Meadows instructors are the best of the best and I promise you'll get a lot more out of it than you may think.
I've taken ski lessons before and I always thought they were OK. I didn't realize that "OK" wasn't actually OK until I spent three days with Pat Northrop.
Let me take a moment and tell you about Pat because she taught me more in three days on the slopes than I had learned in a lifetime of skiing. First, she was Jonny Moseley's first ski instructor when he was 5 years old. I really could stop right there. Jonny Moseley. But there is so much more to Pat's teaching style than just master ski technique. Pat is the one who made me stop and listen to silence. And she also instilled in me the need to stop over-thinking and go with the flow. This is so important in skiing. Just like you drive a car without thinking, you should ski in the same manner. Eyes ahead, looking around you, but letting yourself go with the flow. Pat's lessons definitely transcend the ski slopes and have stuck with me in more ways than she'll ever know.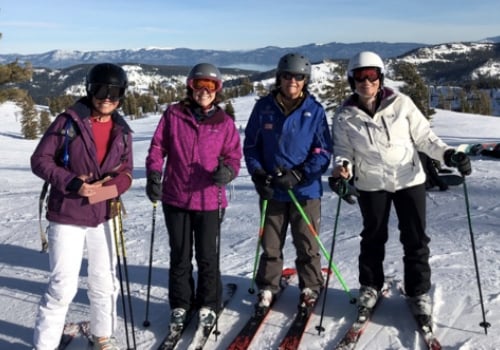 Dreaming of next time
A trip to Squaw Alpine is more than an ordinary ski trip. It's an experience that will make you want to come back time and time again. You'll find yourself stopping every so often to listen to the silence. You'll catch yourself looking ahead and trying to get out of your own head to go with the flow. You'll be Googling travel deals so you can get back there. Soon. And you'll see yourself wanting to share your photo album with everyone you know, wanting to relive every second.
To learn more about Squaw Valley Alpine Meadows and see what fun events they have coming up you can visit their website here.
I also recommend downloading their app so you can check out the webcams and see what's happening (A small warning: This will likely lead to serious FOMO).
Now, go find your winter family fun and hit the slopes!
I received lodging, lift tickets, lessons, and rentals during my stay at Squaw Valley Alpine Meadows. All opinions are my own.