Winter no longer needs to be a time to stay inside and hibernate all season. In fact, the Pennsylvania Ski Areas Association is making it affordable for families to get fit, get outdoors, and engage in some heart-healthy exercise with special beginner programs designed to introduce newcomers to the sport of skiing and snowboarding.
"Learning to ski and snowboard is a great way for families to venture outside together, stay active, and make some lasting memories along the way," said Linda Irvin, executive director for the Pennsylvania Ski Areas Association. "Our Snowpass program and beginner packages are designed to offer newcomers cost-effective opportunities to get started in the sport without a lot of advanced planning at a variety of participating Pennsylvania Ski Resorts."
Families or friends who have a fourth or fifth grader at home can enroll them in the "Snowpass program." Celebrating its sixteenth anniversary this season, the Snowpass program provides every fourth and fifth grader the opportunity to ski or snowboard for FREE, up to three times at 21 participating Pennsylvania area ski resorts, when accompanied by a paying adult. The Snowpass includes one Free Learn to Ski/Board package, which includes beginner lift ticket, lesson, and equipment rental.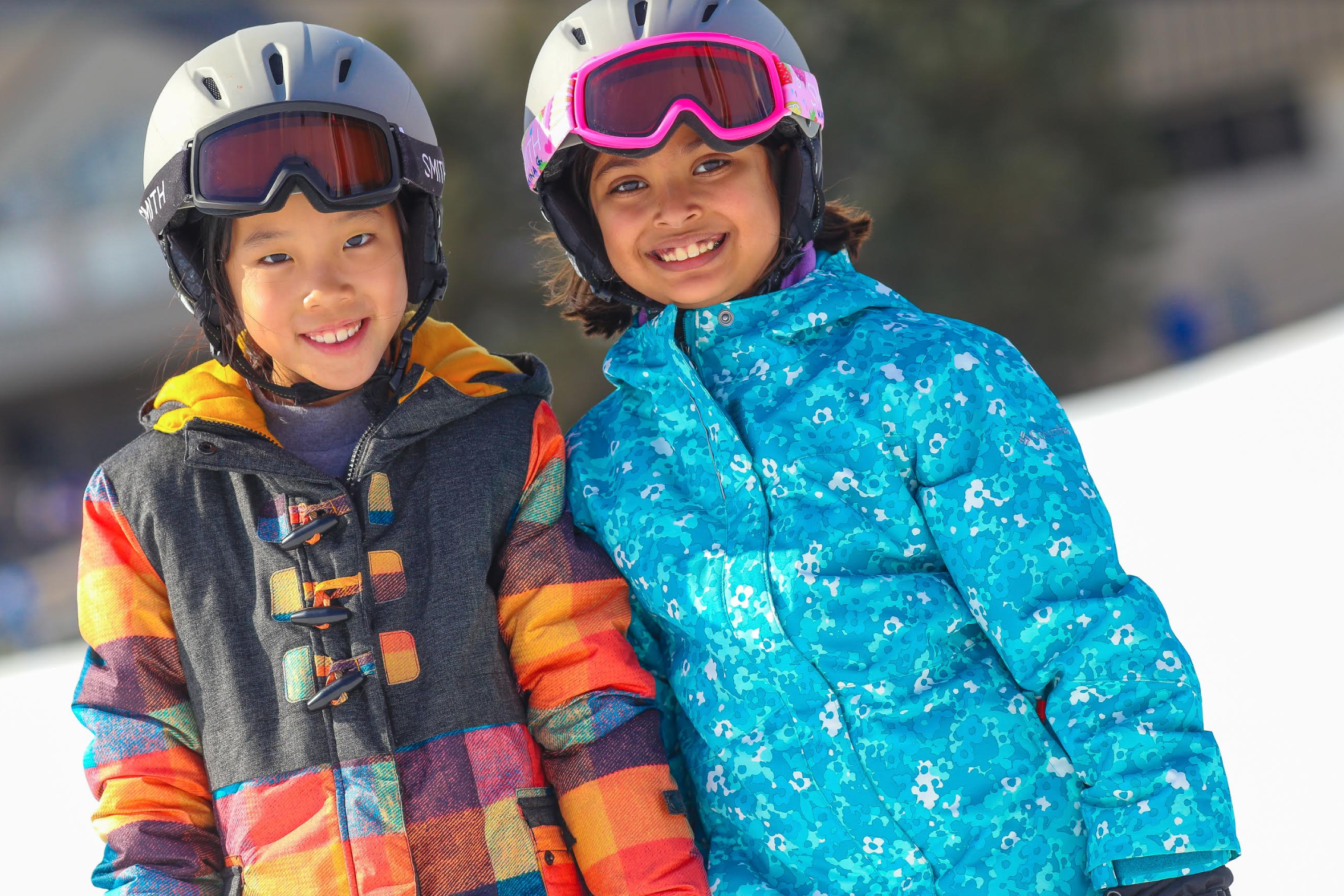 Photo credit: Ski Big Bear
And, the Snowpass program is not restricted to just residents of Pennsylvania. Any fourth or fifth grade student can participate by completing a simple application and providing a report card or other document verifying they are currently in the fourth or fifth grade. A photo of the student is also required. An application can be filled out online at www.SkiPA.com or downloaded and sent by mail. There is a
 nominal administration/processing fee of $35, and $40 December 1, 2019, or after. Quantities are limited and Snowpasses are issued on a first come, first serve basis. Details of the program, including rules and black-out dates, can be found on the website.
The Snowpass program is designed specifically for fourth and fifth graders because they are at the ideal age to learn a new sport with ease and to excel rapidly. Students can see the lessons of their science studies in action such as water resources at work, geology structure, and the physics of lift mechanics.
There is no need to worry either if mom or dad does not ski or snowboard. The Snowpass includes an Adult 50% off Learn to Ski package, which includes beginner lift ticket, lesson, and rental. Additionally, all ski resorts offer beginner packages that include a lift ticket, lesson, and equipment at a discounted rate. These packages take the hassle out of planning and make it easy and affordable for families to hit the slopes and spend some quality time together in the great outdoors.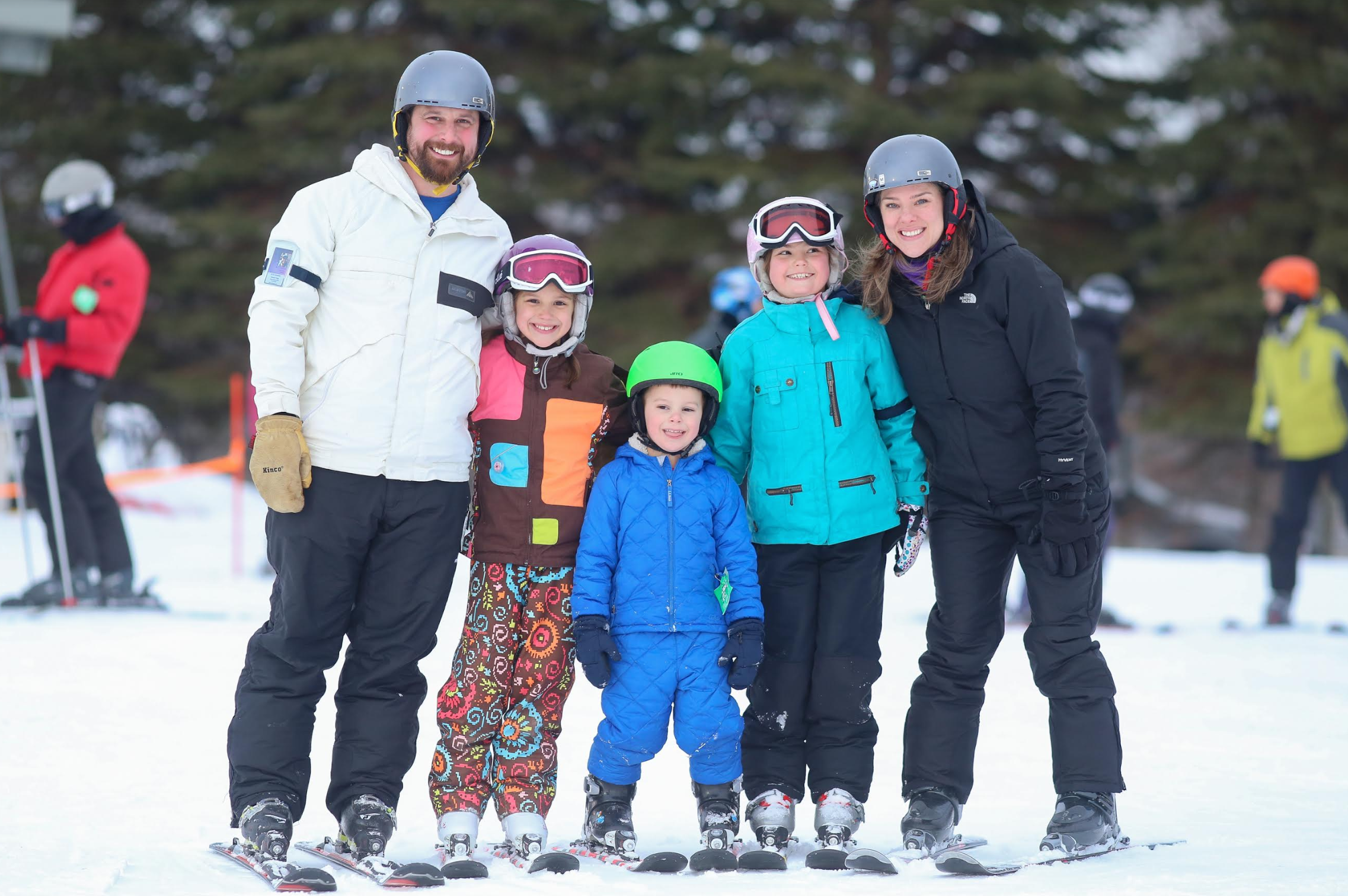 Photo credit: Liberty Mountain
Learning to ski and snowboard is not only a lot of fun, but also offers some serious health benefits, too. It's a heart-healthy exercise for the entire family and burns some serious calories. A 90 lb. youth can burn between 200-300 calories per hour, based on their activity level. It also strengthens lower body muscles, improves flexibility, and boosts mood.
For additional information about the Snowpass program, beginner tips, and resort locations throughout Pennsylvania, visit www.SkiPA.com.