If your children (or you!) have ever dreamed of becoming a LEGO figurine, get ready because a new LEGOLAND New York Resort ride will do just that! The resort recently unveiled the first-of-its kind technology that will be used in the LEGO Factory Adventure ride. The ride uses the world's most advanced motion tracking and facial detection to create a shockingly accurate replication, shrinking guests down into LEGO Minifigures who journey through the process of becoming a LEGO brick.
"Imagine traveling through a LEGO Factory and suddenly seeing yourself as a LEGO Minifigure," said Julie Estrada, head of public relations North America for Merlin Entertainments. "With vision in hand, we looked to two of the world's leading developers, Holovis and ETF Ride Systems, to create this first of its kind dark ride experience. I can't wait to see the looks on our guests' faces when they experience it."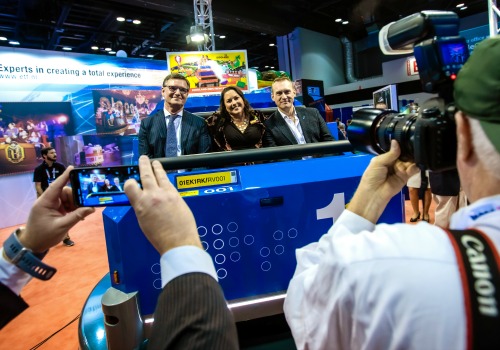 LEGOLAND New York Resort will open July 4, 2020, in New York's Hudson Valley, 60 miles northwest of New York City. It will be the largest LEGOLAND theme park ever built, featuring more than 50 rides, shows, and attractions across seven themed "lands" on 150 acres.
🚗✈️🚂
Want more great family getaway ideas?