With a year (and then some) of the pandemic in the books, I am spent.
My kids have been back and forth on remote and hybrid schooling and they are worn out and teched out.
My husband, who is in the medical profession, has been away for weeks at a time at testing sites, and now to vaccination sites.
We've missed him. We've missed normal.
We all needed a break.
Then we got invited to stay at Mohonk Mountain House in New Paltz, N.Y. We had not been so excited for anything in a really long time. Mohonk Mountain House is a Victorian castle resort nestled in the Hudson Valley, only 90 miles north of New York City. The resort, founded in 1869, is a National Historic Landmark.
| | | |
| --- | --- | --- |
| | On our way to our getaway! | |
Spacious Accommodations
We had to remind our kids, ages 9, 6, and 3, that other people were staying in the resort, because they were jumping, dancing, shrieking and singing for joy when we opened the doors to our room.
The first thing my oldest noticed was the bouquet of flowers with her name on it (I had mentioned it was her birthday when I made dinner reservations). So thoughtful!
We had one room divided into two areas. That meant the kids slept on the pull-out couch and bed on one side, while my husband and I had the opposite side. Both windows in our room boasted a beautiful lake view. Many of the rooms at Mohonk Mountain House also have private balconies!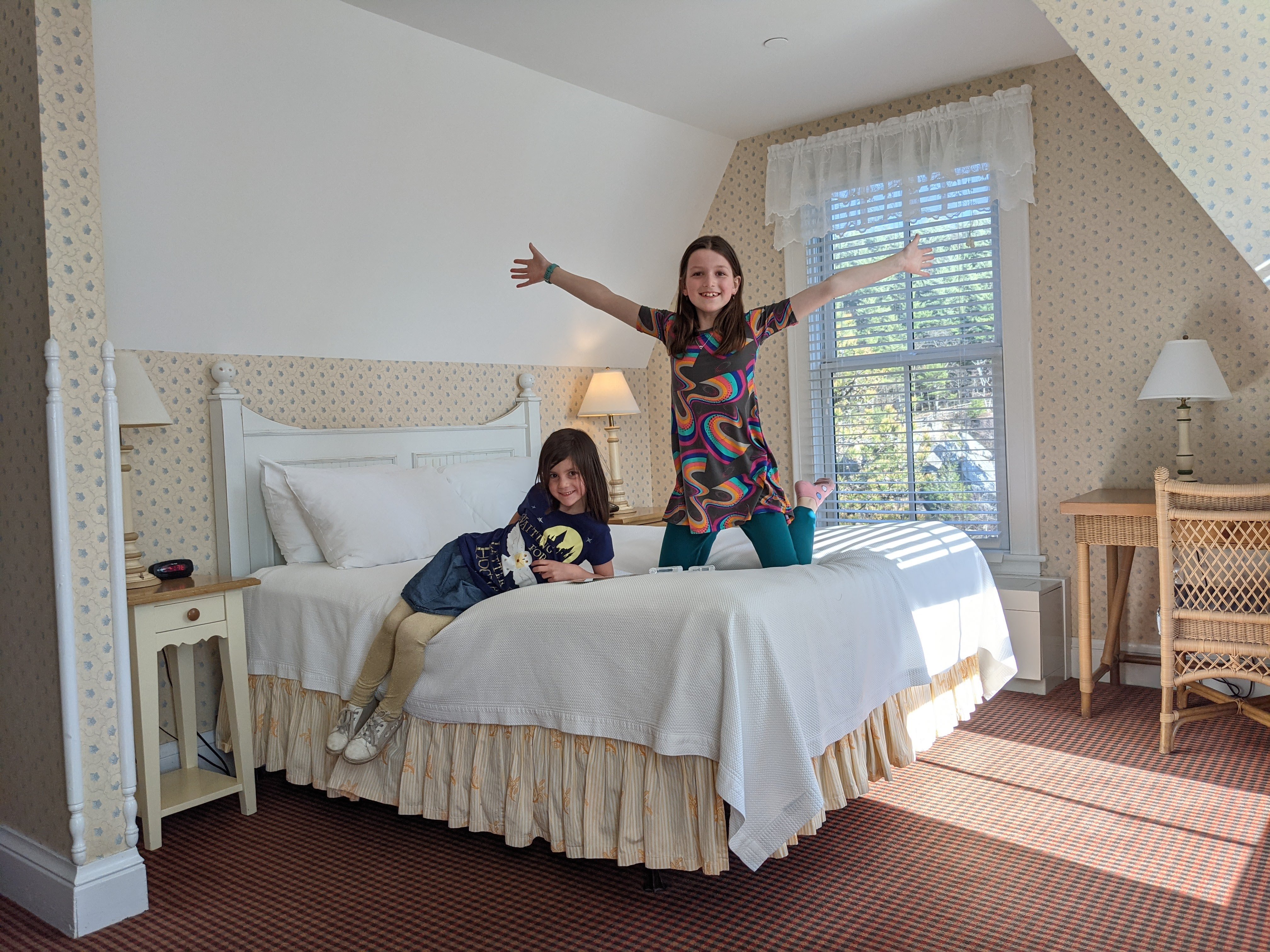 All-Inclusive dining
Reservations are highly recommended for lunch and dinner at Mohonk Mountain House so we reserved our meal times before arriving at the resort.
My kids loved having fancy meals and chose to dress up for both our dinners.
The dining was great. Tables were well spaced and instead of shared menus, we were able to scan a QR code and view the menu on our smartphones. (One-time use menus are also available if requested).
The food was DELICIOUS! Led by Executive Chef Jim Palmeri, the Mohonk Mountain House's culinary team prides itself on sourcing much of its food from Hudson Valley farms.
Dinners and lunches are three-course meals. My first dinner was my favorite! I chose the prime rib, potatoes, and roasted vegetables. My husband was thrilled to have seafood options. The kids were quite happy all their favorite traditional restaurant meals were available.
For breakfast, we decided to eat in the same main dining hall. The kids and I highly recommend the pancakes!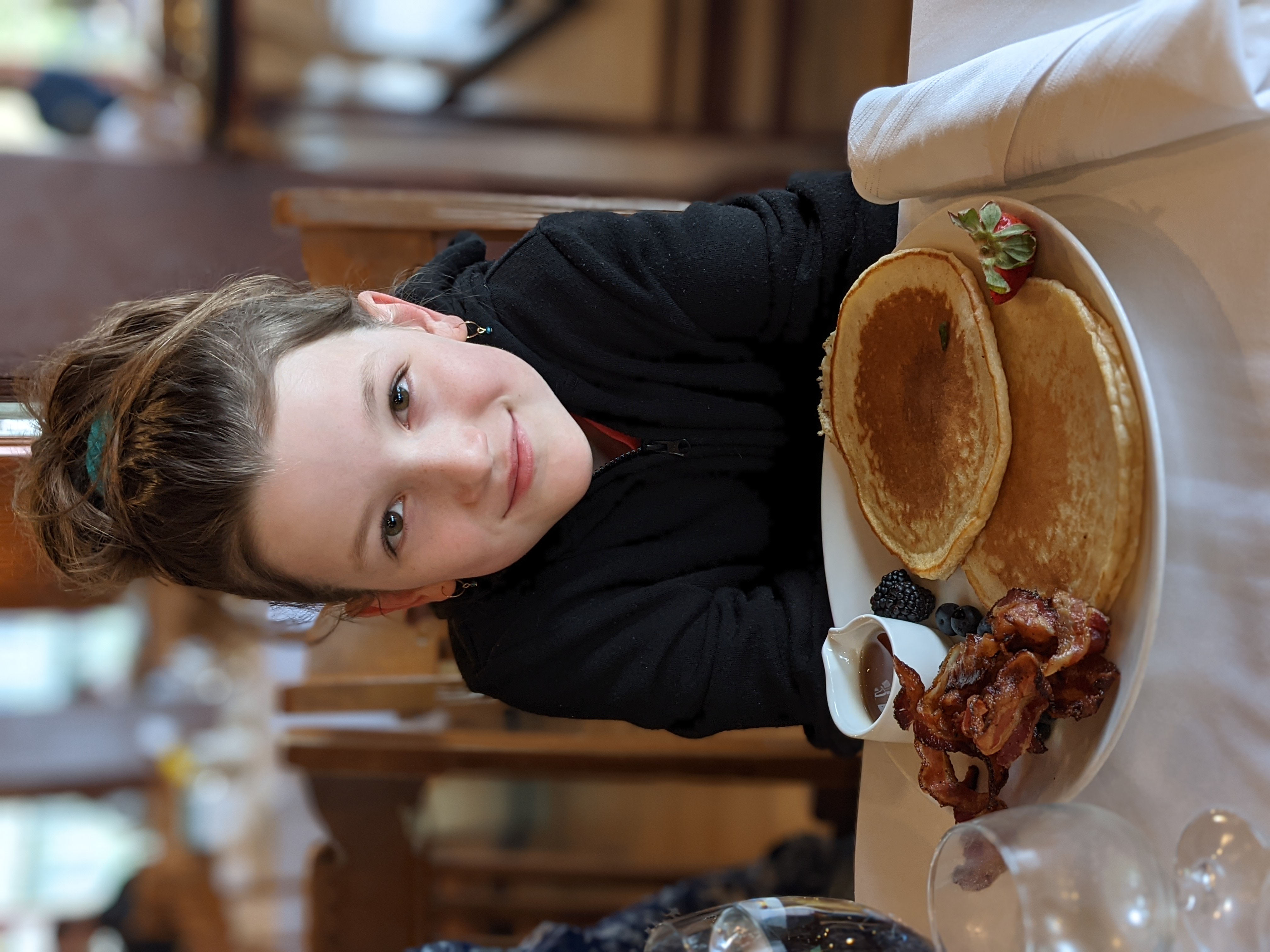 I can't speak for all of the desserts, but if they're anything like my top two, you can't go wrong! Yum yum yum to the lemon cheesecake and the warm butter cake.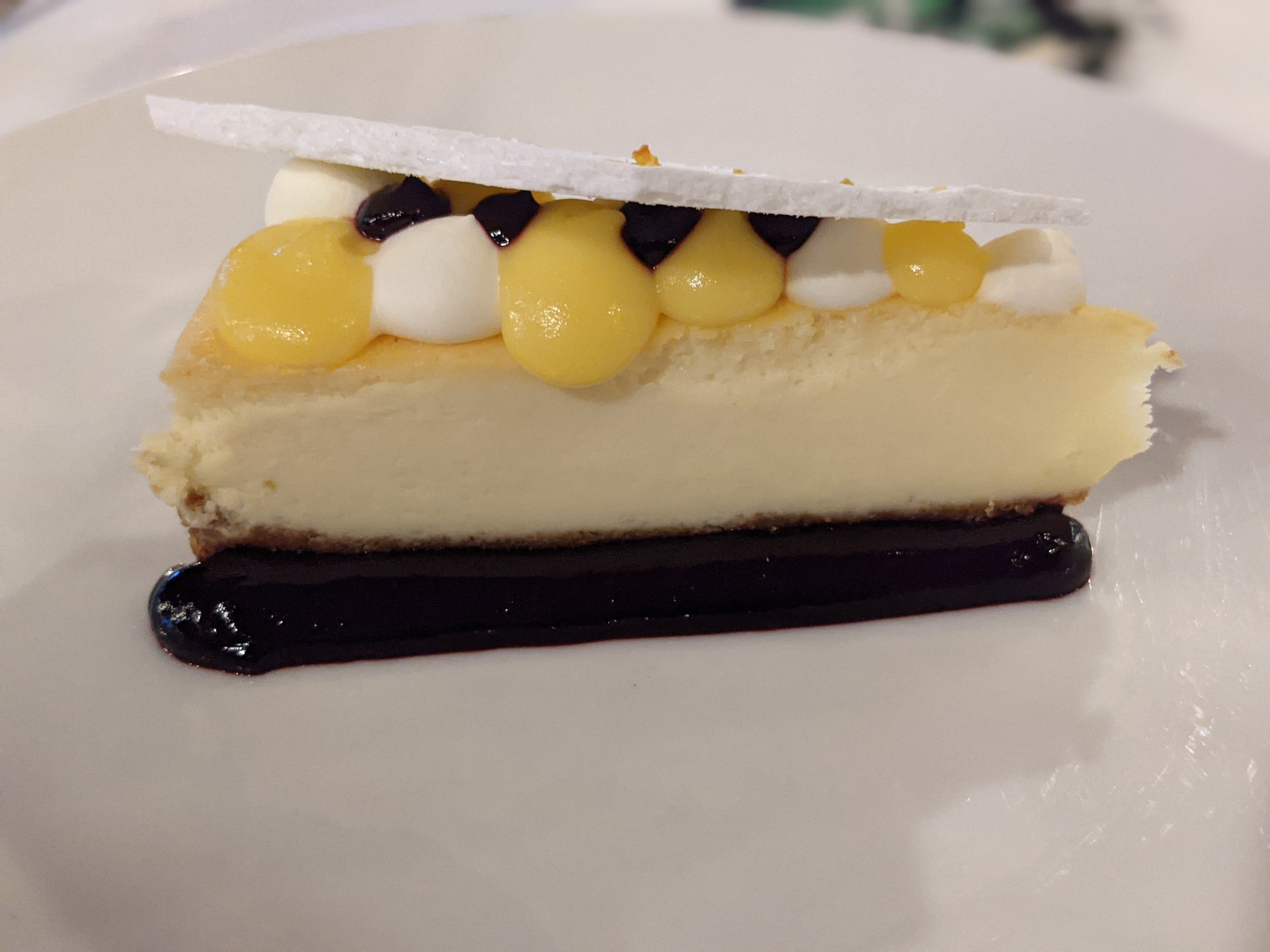 Heated Indoor Pool
You can't go to a resort with your kids and not check out the pool! This was one of the many favorite parts of the trip for all three kids. My oldest loved it because it had underwater music. I didn't believe her, but she convinced me to go under, and sure enough, relaxing spa music was playing through underwater speakers!
My middle loved the pool because she met a friend there! My youngest loved the pool because it had a 1-foot section where he could jump and splash around on his own and because he thinks he is a fish and should live in the water.
I loved the pool because there was a limited capacity of 30. It never felt crowded at all.

Endless Activities
Before arriving at Mohonk Mountain House we were able to check out the scheduled activities for each day. Some require advanced signup, so be sure to make note of them! You'll never run out of things to do here — the resort even has a list of 150 things to do at Mohonk!
I signed my oldest and me up for family archery. There was an age limit for this activity, so the younger two did some more swimming with their dad while we took the archery class.
Other daily activities include hiking, workouts, tomahawk throwing, movie nights, music concert nights, and marshmallow roasting around the firepits!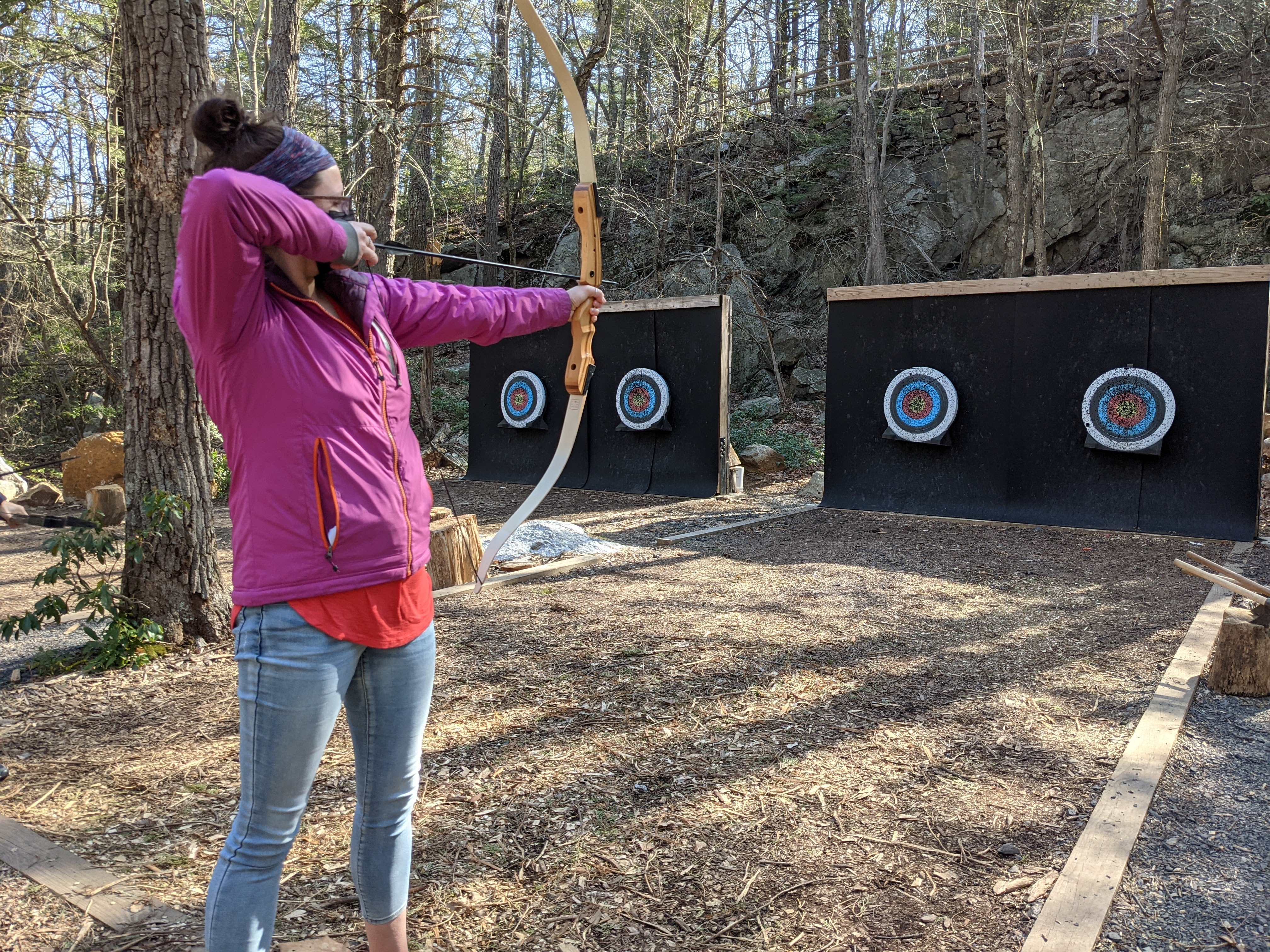 85 Miles of Hiking Trails
The trails around the Mohonk Mountain House seemed endless as the resort is surrounded by 40,000 acres of pristine forest.
My husband and I would have loved to do more, but being on a family trip with our children limited the length of our hiking adventures. We still found some amazing trails though! Hiking to Skytop Tower is a MUST. With great views along the way up and from the tower, it is definitely worth the walk.
I will also recommend Eagle Cliff trail. Where, yes, a bald eagle flew directly over our heads before soaring down to the lake. I've never been so close to a wild eagle before. Amazing. The kids really loved climbing through the different rock caves just past the gardens.
Lake Mohonk
My husband was most excited about the trout in the lake. I swear, before we got there, all he kept talking about was the giant trout.
Well, he was right, the trout were gigantic!
Lake Mohonk is a half-mile-long glacial lake surrounded by pristine forests and dramatic overlooks. The kids loved sitting on the rocks next to the lake, or in the rocking chairs on the large open balcony just above the water. All they wanted to do was fish. While we were there too early in the season for that fun, each spring the Mohonk Mountain House staff stocks the lake with rainbow trout for guests to try their luck.
During the summer here the beach opens up, and I would predict that is where we would be all day if we came then. Along with swimming, there are opportunities to get out on the water on kayaks, paddleboards, and rowboats. Like everything else around Mohonk Mountain House, the lake was gorgeous. The caretakers have made it easy to spend the day there with countless pavilions to rest, read a book, chat with family, or just enjoy the view. The area is also lighted beautifully at night.
We had such a great getaway at Mohonk Mountain House with the family. We were so sad to leave! My family of five all highly recommends making the trip to Mohonk Mountain House for a taste of the Catskills. We had a blast and I'm sure your family would too!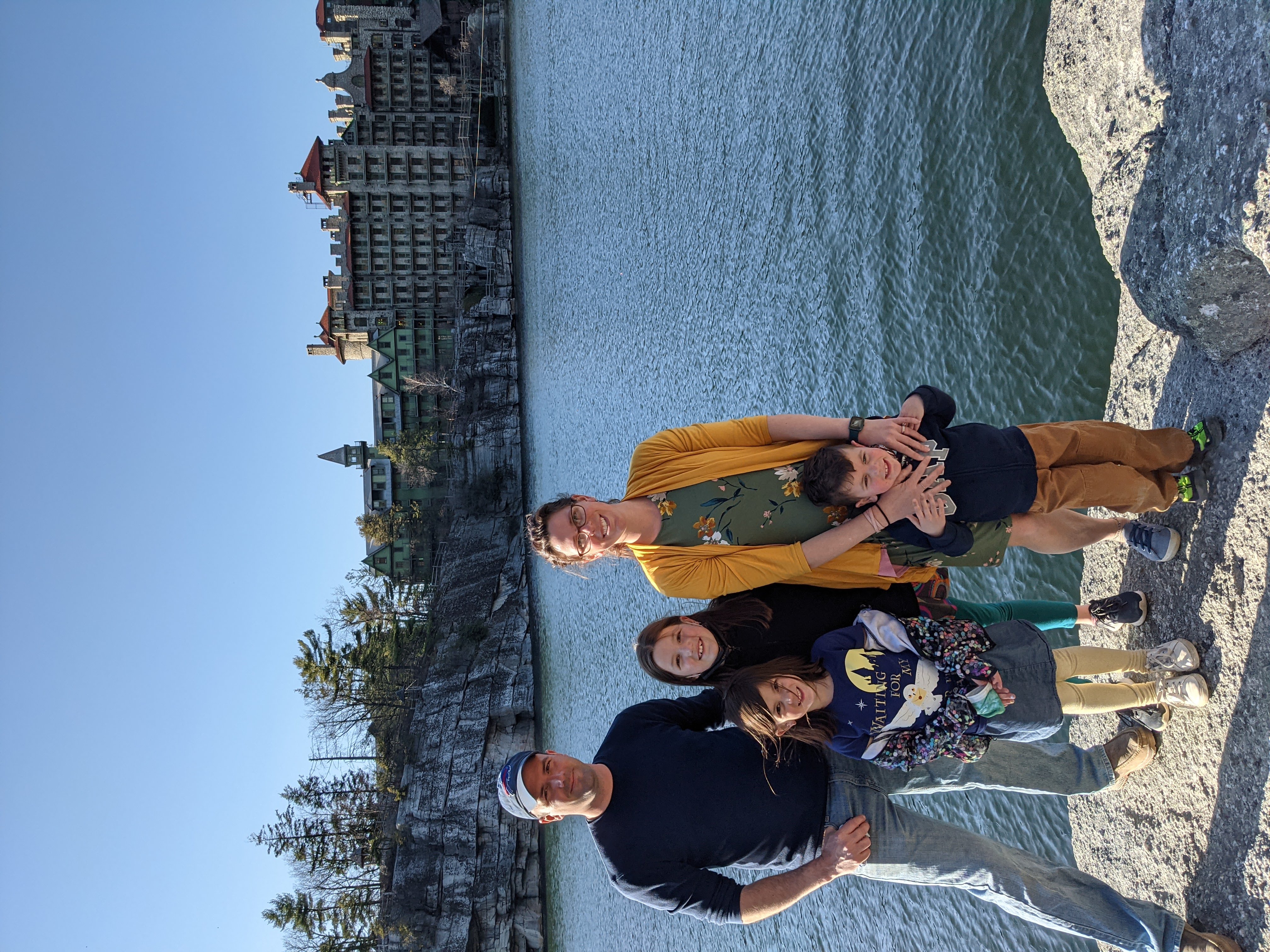 The author and her family received a complimentary stay in exchange for this review. All opinions are her own.