Beaches Resort, nestled in the pristine Turks and Caicos Islands, has long been celebrated as one of the premier all-inclusive destinations in the Caribbean. With its crystalline waters, breathtaking beaches lined with powdery white sand, and vibrant coral reefs, Turks and Caicos is a true dream location, and Beaches Resort offers unparalleled access to this tropical paradise. I recently had the opportunity to visit with my bestie, and with its diverse range of activities and top-notch amenities, this writer can confirm that Beaches is the ultimate luxury tropical resort for travelers seeking all-inclusive, family-friendly fun or an unforgettable girlfriends' getaway.
---
The author was hosted by Beaches Resort to facilitate writing this article. All thoughts and opinions expressed are her own.
---
Family Fun
For family fun, Beaches Resort in Turks and Caicos does not disappoint. Beaches excels in providing a wide array of options and kid-centric amenities to cater to children of all ages. From the priceless convenience of a stress-free, all-inclusive experience where meals and activities are all taken care of to the many activities and areas designed just for kids, you cannot go wrong.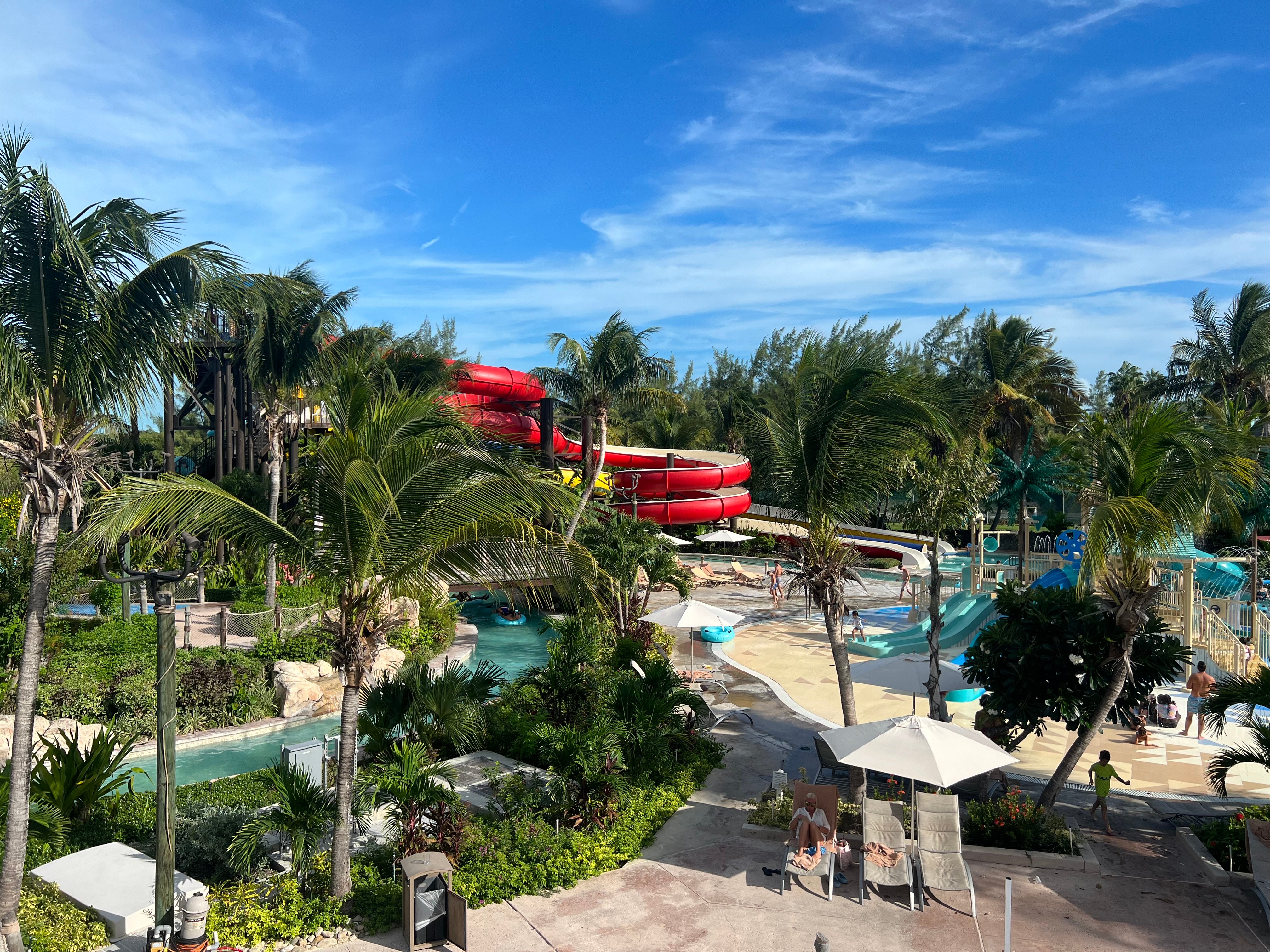 Beaches offers a gazillion activities and camps for kids of all ages, from toddlers to teenagers. There are activities at every turn: a thrilling waterpark with water slides, a splash pad, a lazy river, and a surf simulator, as well as a huge range of included water sports, including snorkeling, kayaking, paddleboarding, catamaran rides, and more, ensuring that there is never a lack of things to keep the kids busy. For older kids and teenagers, Beaches has PADI scuba diving certification courses available and dedicated hangout spots, like the huge Xbox Play Lounge, and several areas where they can socialize and play games such as foosball, air hockey, billiards, and video games.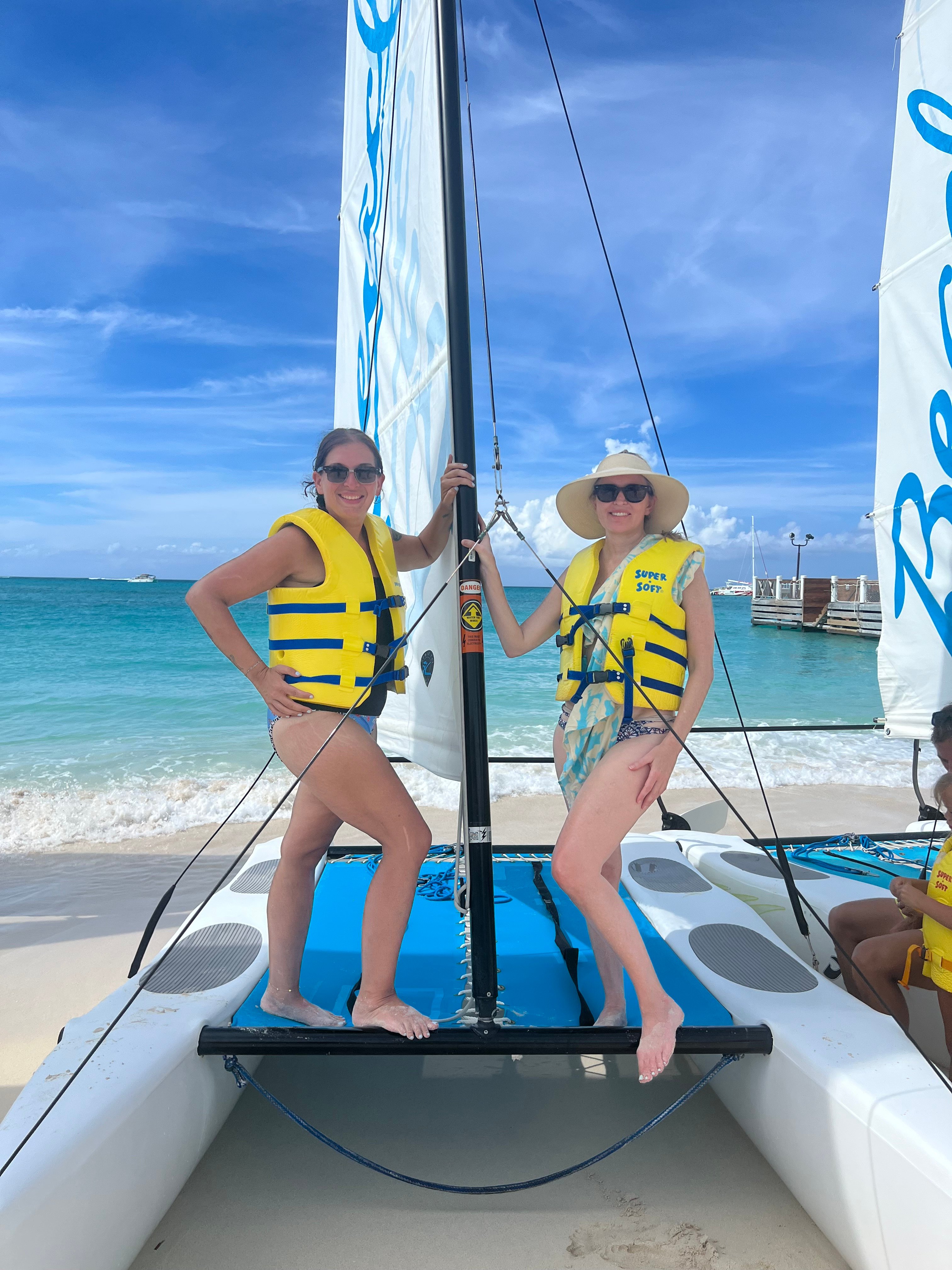 Girlfriends' Getaway Bliss
While Beaches is certainly a perfect vacation spot for families, it also is the ideal destination for a girls' trip. As I look back on our girlfriends' trip to Beaches Turks and Caicos, the memories flood my mind, bringing an instant smile to my face. This Caribbean paradise offered the perfect blend of relaxation, adventure, and unforgettable moments.
Beach and Poolside Paradise
The days were all about relaxation and fun, with the powdery white sands of Grace Bay Beach just steps from our room. We spread our beach towels, soaked up the sun, took leisurely dips in the crystal-clear turquoise waters, and watched the incredible sunsets. For a change of scenery, we lounged by the resort's many pools sipping colorful cocktails delivered by the friendly poolside staff. We loved the swim-up bars, where we indulged in refreshing drinks without ever leaving the water.
Activities Galore
Beaches Resort had no shortage of activities to keep us entertained. We joined a lively water aerobics class, laughing at our own synchronized (or lack thereof) moves. Playing blackjack in the pool was another unique experience that we couldn't resist. The resort even offered fun workshops like bracelet making and skin care where we tapped into our creative sides and learned some new beauty tricks.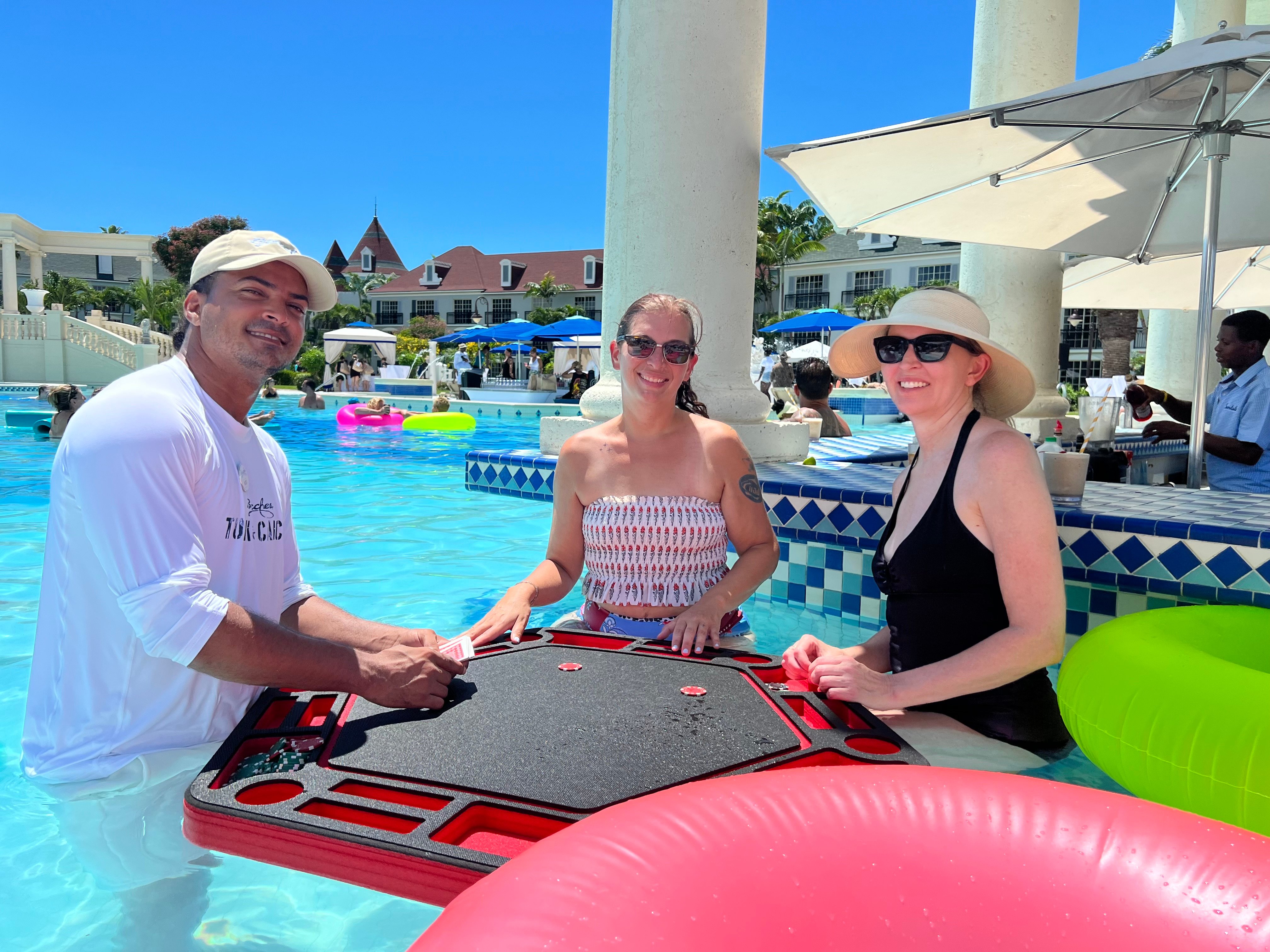 Adventures on the Water
Our inner adventurers were beckoned by the beautiful Caribbean Sea. We spent an exhilarating day riding Hobie Cats, feeling the wind in our hair as we sailed across the ocean, and snorkeling off a catamaran which was an unforgettable experience exploring vibrant coral reefs teeming with marine life. One of the highlights of our trip was the visit to a private, uninhabited island. We hopped on a boat and set off to this secluded oasis. The pristine beach, swaying palm trees, and crystal-clear waters made us feel like we were in a postcard. We swam, sunbathed, and explored, making it a morning to remember forever.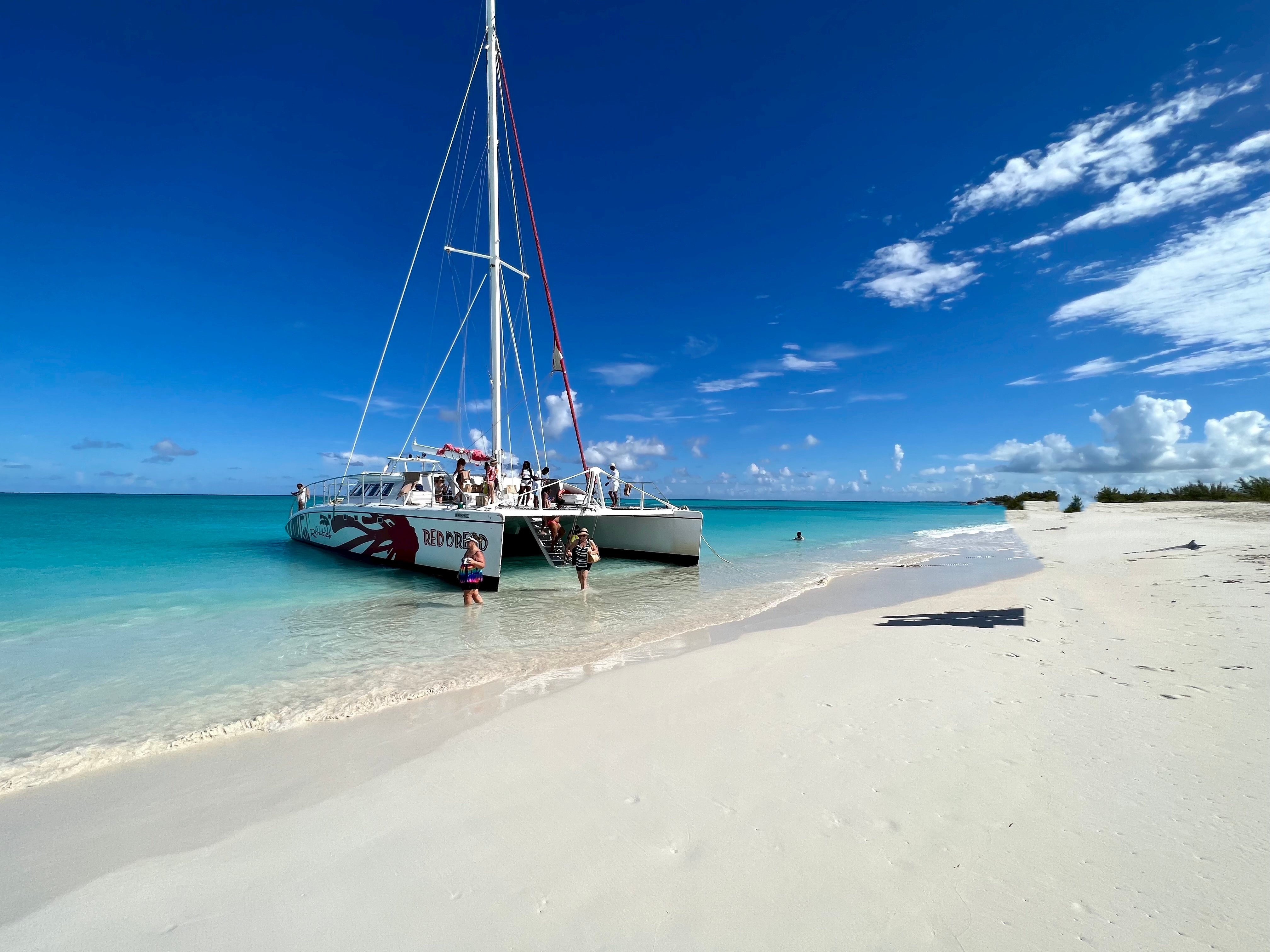 Spa and Wellness
The Red Lane®️ Spa is a haven for those seeking pampering and rejuvenation, with a range of treatments inspired by Caribbean botanicals and an adult-only spa area with a serene hot tub. We enjoyed customized massages, facials, and full-body scrubs, with top-notch technicians and products.
Gourmet to Casual Delights
The twenty-one unique dining options at Beaches Resort were a culinary adventure in themselves. From gourmet restaurants serving exquisite dishes to casual beachfront dining with our toes in the sand, we could satisfy our cravings at any hour, day or night, and we did. Whether it was fresh fish at Schooners, Italian delights at The Venetian, grabbing a quick snack from the mac and cheese cart, or indulging in a second dessert, we tried so many different cuisines our taste buds were in constant delight.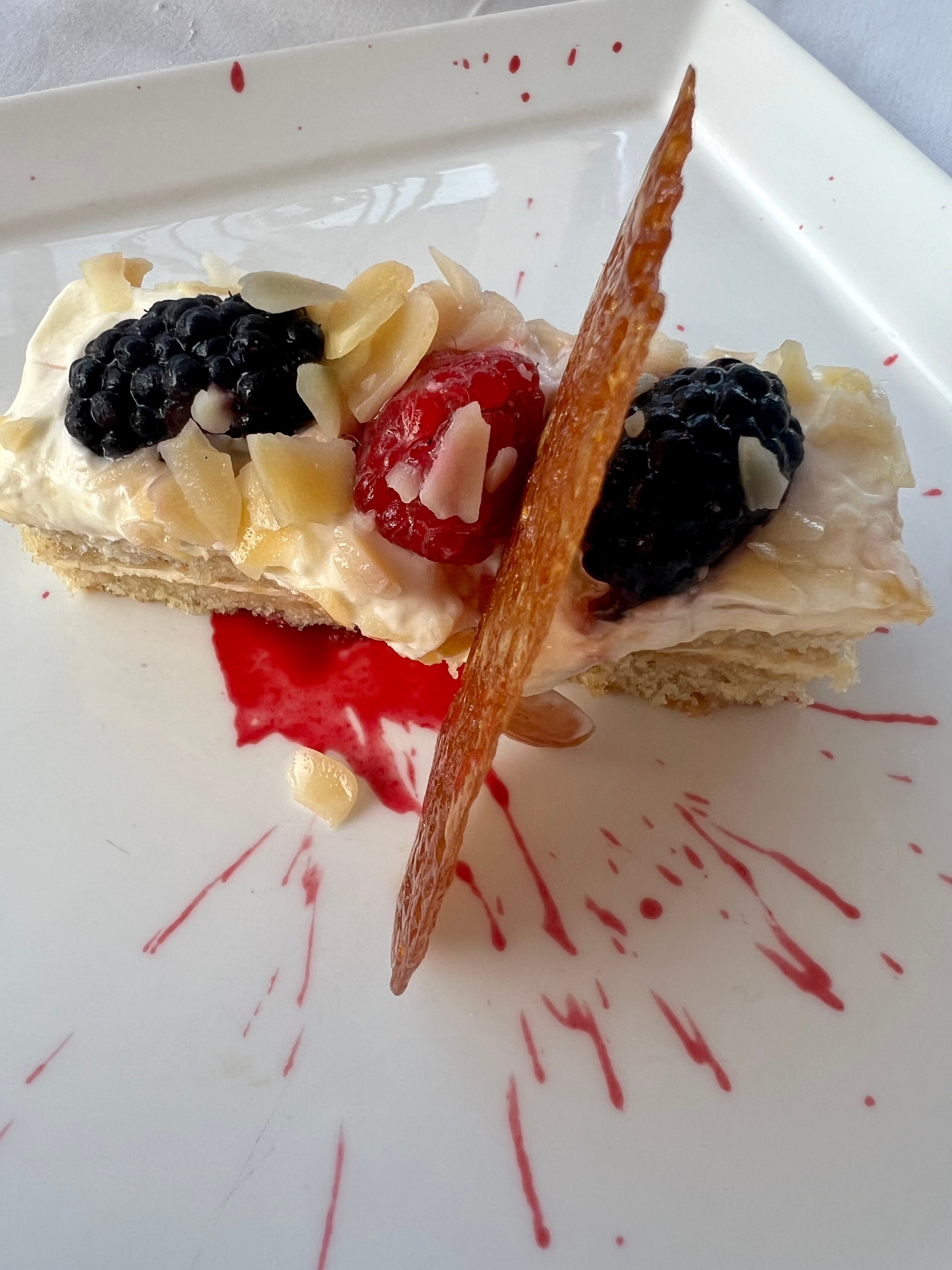 Nightlife Extravaganza
Our nights at Beaches Resort were nothing short of epic. We kicked things off with karaoke that had us belting out our favorite tunes and laughing till our stomachs hurt. The fun bars scattered across the resort ensured our glasses were always filled with tropical delights. But the real highlights were the night-time shows, beach parties, and street parties. We also loved the on-site club, where we danced to the beats of a fantastic DJ. The energy was infectious, and we made friends from all over the world while showing off our dance moves and laughing the night away.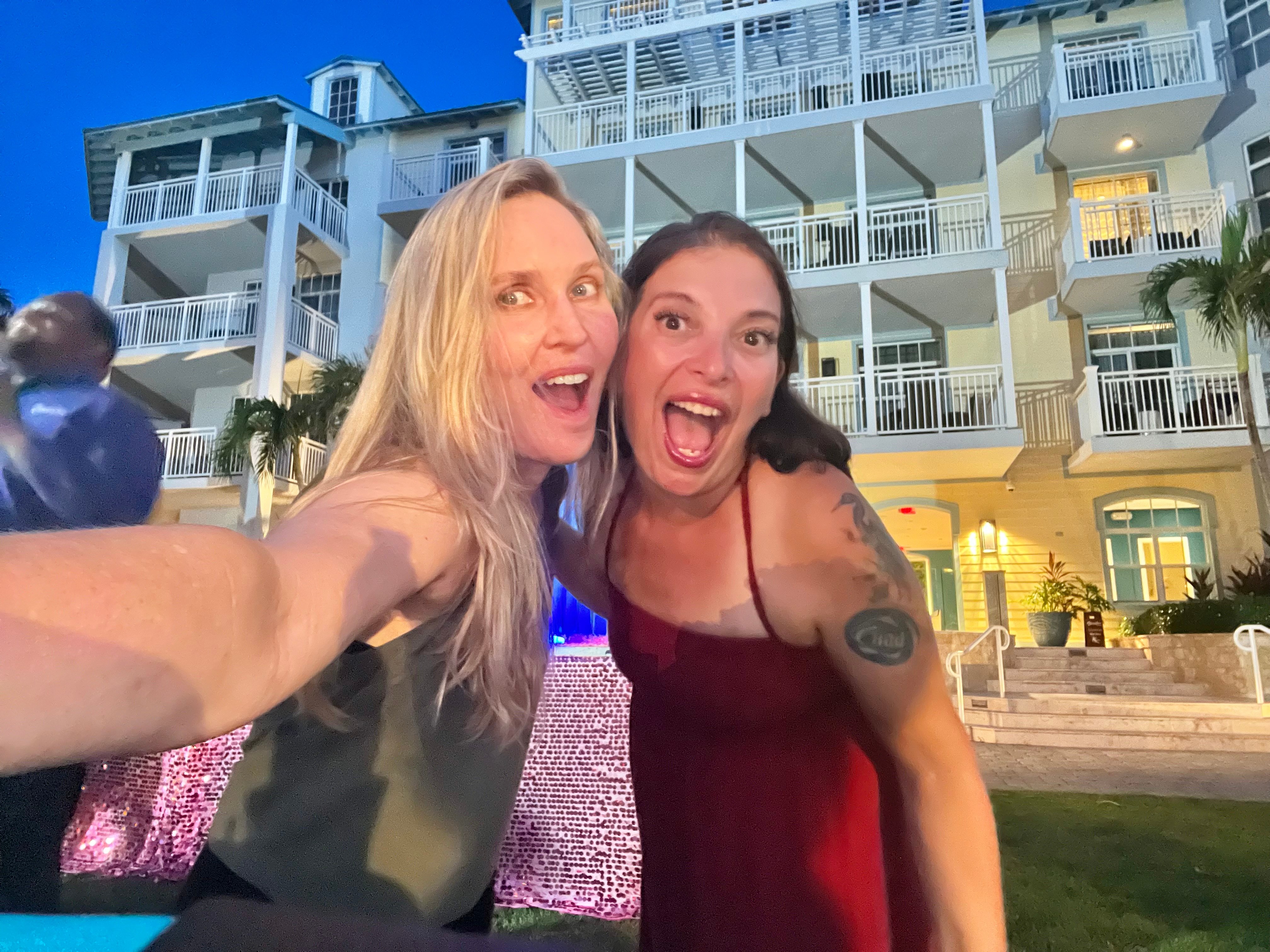 In the end, our girlfriends' getaway to Beaches in Turks and Caicos was a perfect blend of relaxation, adventure, and bonding. We returned home with hearts full of laughter and unforgettable memories. Beaches Resort provided the ideal backdrop for our escapades, where every moment felt like a page from a Caribbean dream. Whether for a fun-filled family vacation or an any-time escape with friends, Beaches Resorts Turks and Caicos truly is perfection.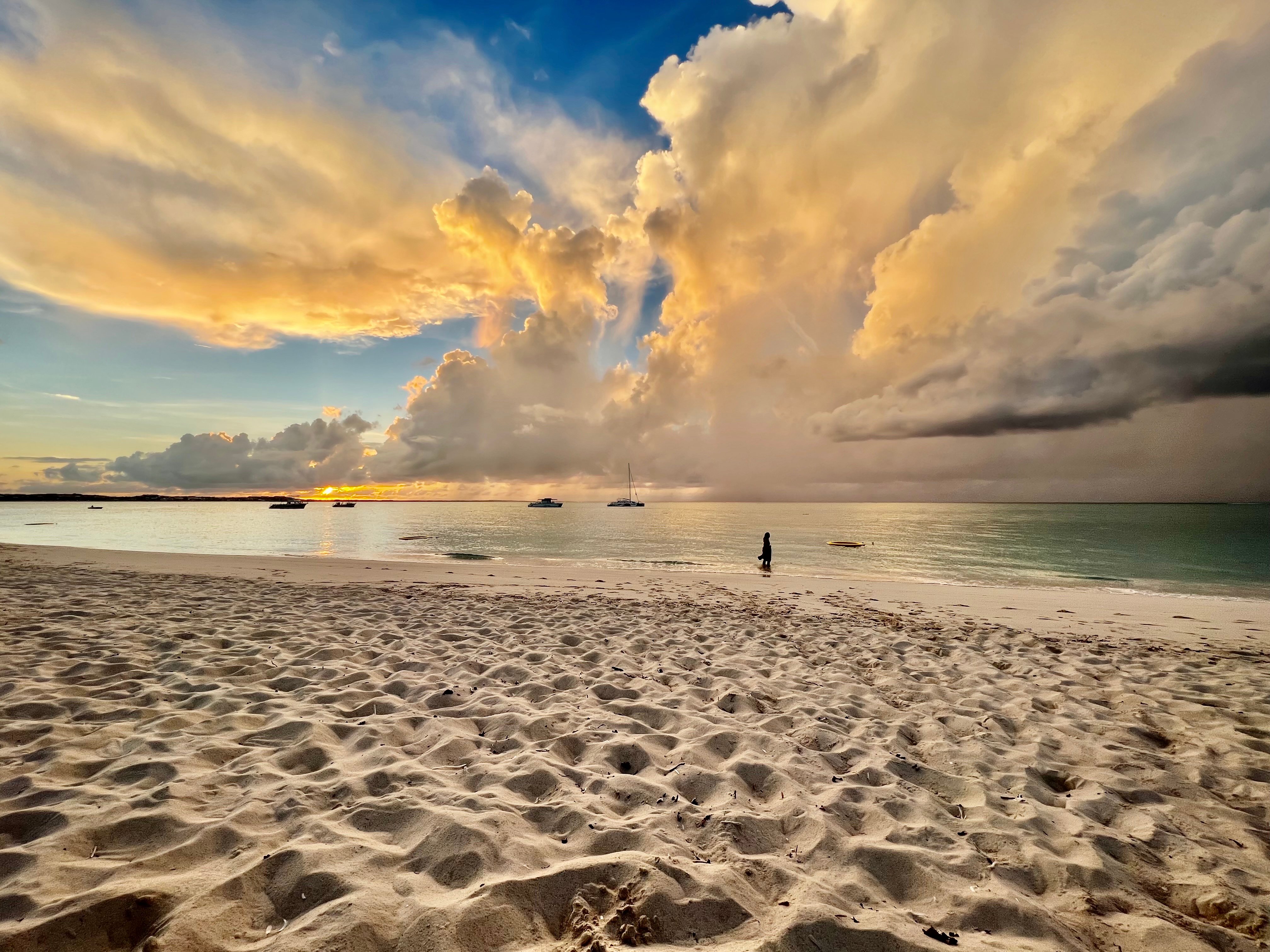 Ready to plan your own getaway?
Visit Beaches in Turks and Caicos website now!