My best friend from my youth moved across the country a decade ago. We each have one daughter and thought it would be fun to plan a girl's trip that would allow us the opportunity to see each other, spend time with our girls, and also get to know each other's girls.
---
The author was hosted by La Cantera Resort & Spa for the purposes of this review. All thoughts and opinions are her own.
---
We both had never been to San Antonio and thought it might be a fun place to explore, given it's essentially halfway between us. I asked around and could not get any recommendations, as none of my friends had been to San Antonio. So I went in blind and truly hope that this article might inspire you to consider San Antonio as a new destination and help you plan a trip there!
A direct flight from Baltimore to San Antonio was about 3 hours, and it was an hour and a half from Phoenix for my friend. We landed on a Friday night, rented a car, and headed for an authentic and delish Mexican dinner at Tiango's Cabo Grille, which was 5 minutes from our hotel.
A beautiful place to stay
Our hotel was called La Cantera Resort & Spa. It is an enormous property with a golf course, pools, ballrooms, and phenomenal grounds. From my research, La Cantera Resort & Spa was a top hotel in San Antonio and would allow us to have that quiet, vacation-type experience, but also allow us to go into the city to check it out. When you only have 48 hours for a trip, you need to find a way to pack it all in and find the balance between sightseeing and relaxing!
Driving into the hotel was dark, so we had no idea how incredible the grounds were until the next morning.
The lobby was huge and impressive. You definitely feel like you are somewhere special when you arrive. The staff was all very friendly and helpful.
Our rooms were nice, spacious, and clean.
How to spend a wonderful San Antonio day
In the morning, we let the girls sleep in a bit, and the moms hit their hiking trail, which was great. They have a mile-long trail, so we did it two times. It was a good workout, and so nice to be outside with nature.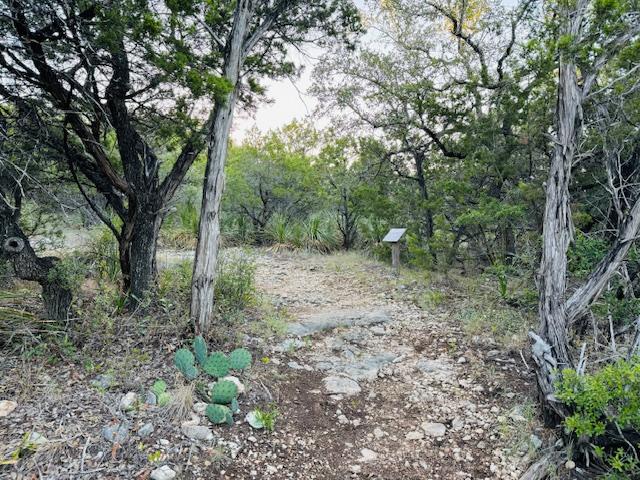 On our first morning, we drove 5 minutes to La Panaderia Bakery Cafe for brunch. We were shocked to see a line out the door, so knew it must be good. It was AMAZING. Our eyes were bigger than our stomachs as we wanted to try everything. My highlights were the avocado toast and their chocolate chip cookies!
After brunch, we needed to walk a bit, and the girls were begging to shop. There is a really nice shopping center 5 minutes from the hotel called The Shops at La Cantera. My teenage daughter always loves it when there is a Brandy Melville store in a city because it is fun to get a souvenir with the city name on it there.
Pool fun
We headed back to La Cantera Resort & Spa after shopping and got in our swimsuits to go to the pool. They have 5 pools, all of which are fabulous. They offer an adult-only and a kid's pool that has slides, which is nice. The weather wasn't super warm, so we hit the hot tubs. They have pool service, so the girls were excited to have some non-alcoholic drinks.
La Cantera Resort & Spa offers lots of fun activities all day long. They also have a spa and golf, which we did not have time to explore. We decided to do Bingo in the afternoon near the pool. Both girls won and won credit at the arcade which we hit after dinner. Needless to say, they were excited about this!
A foodie's dream
For dinner, we decided to go to an area 5 minutes from the hotel that had a ton of restaurants. There were SO many choices and GOOD choices. We tried an American restaurant (with a bit of a flair) called MASH'D.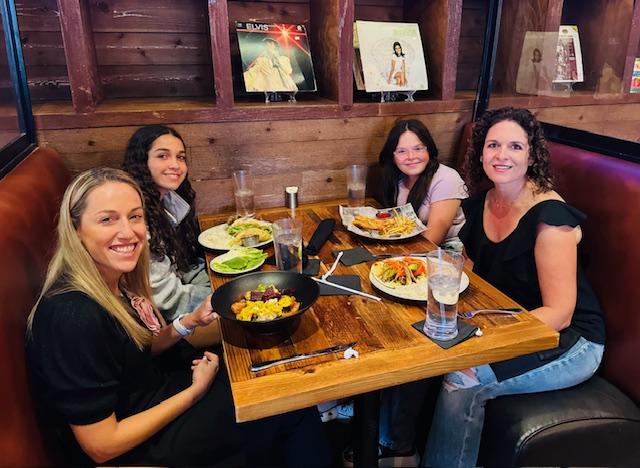 We then headed to a little outdoor space for ice cream at Lick Honest Ice Cream. We went back to the hotel and let the girls play in the arcade for a bit before bed.
The next morning, we did our hike again and then had an unbelievable brunch at Sweet Fire Kitchen located in the resort. WOW! They have a brunch that will blow your mind with a charcuterie spread, waffle station, gigantic shrimp cocktails, and brisket casserole. They were having a fun skincare event we attended after as well which was fun.
Strolling the River Walk
We checked out and then ended the trip at The River Walk, a popular tourist area in San Antonio. We walked around and enjoyed the way the water flows through the city area.
If we had had more time, the girls would have gone on a boat. I had to pop back into La Panaderia (which has a location at The River Walk as well) to bring back treats for the rest of the family…particularly the chocolate chip cookies, which blew my mind.
We took a 10-minute Uber to the airport from there. We had a super nice trip, and it was a fun, easy way to both spend time with my daughter and catch up with my dear friend!
Jamie Ratner is Macaroni KID's CEO.